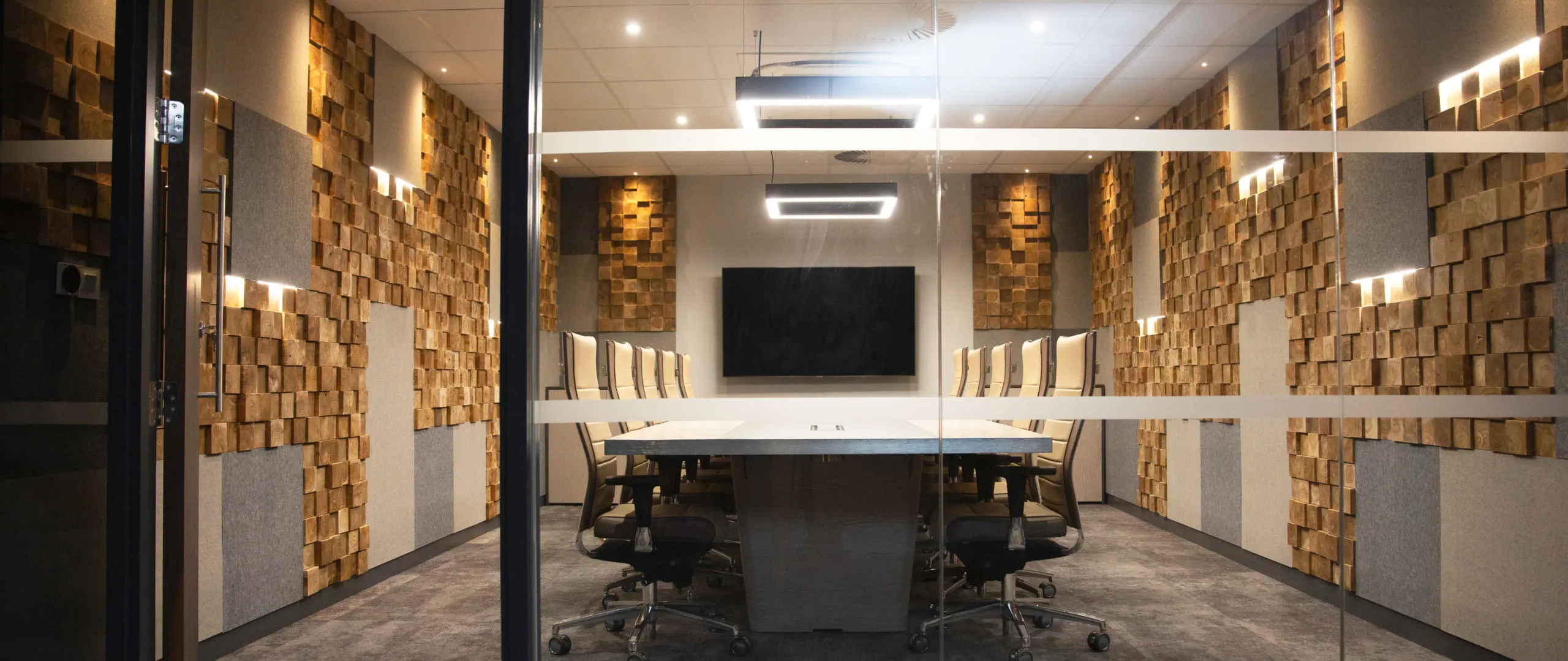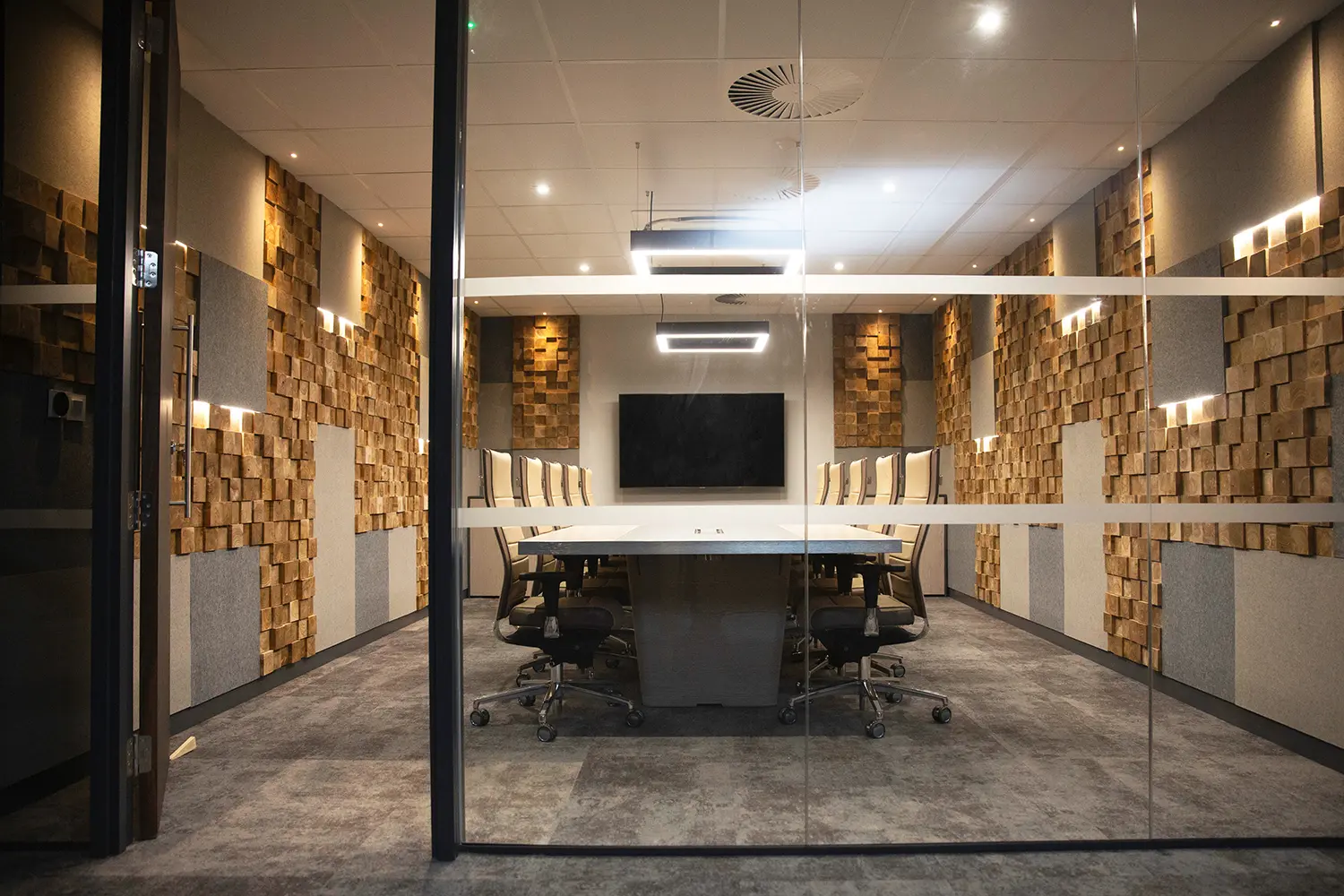 Emafyl
London | Manufacturing & Property Management | 4,500 SQ FT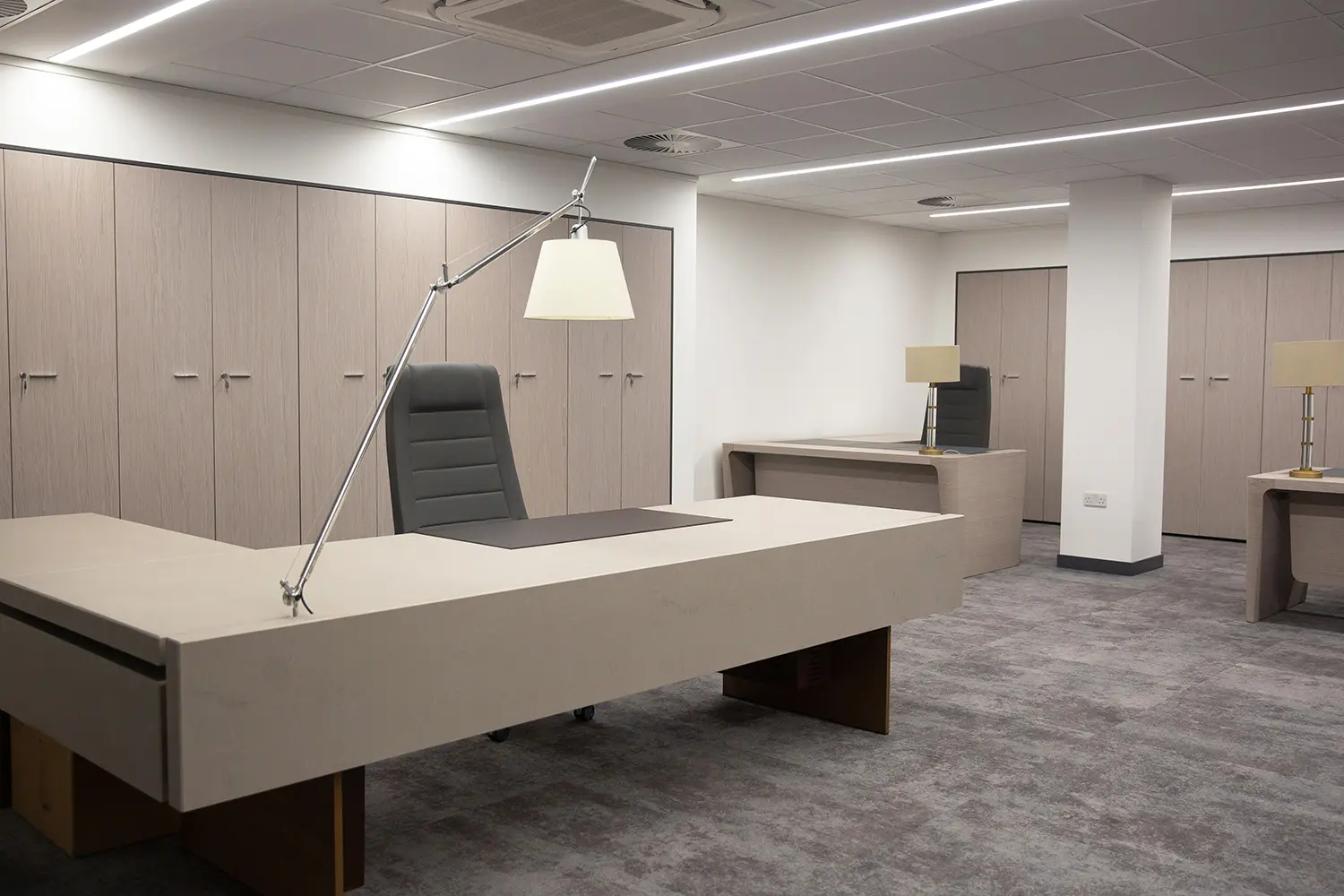 A Luxurious Office Fit Out

Emafyl are a Queen's Award winning business who are into Property Management and are world leaders in picture frames and architectural moulding. They were relocating to North London in a perfectly located new office block. The brief was to transform their new shell & core space into a high end luxurious office which their staff and clients would love and the first thing anyone visiting would say is…WOW!!! The client wanted a hands-off turnkey solution and trusted GXI with the total end to end service.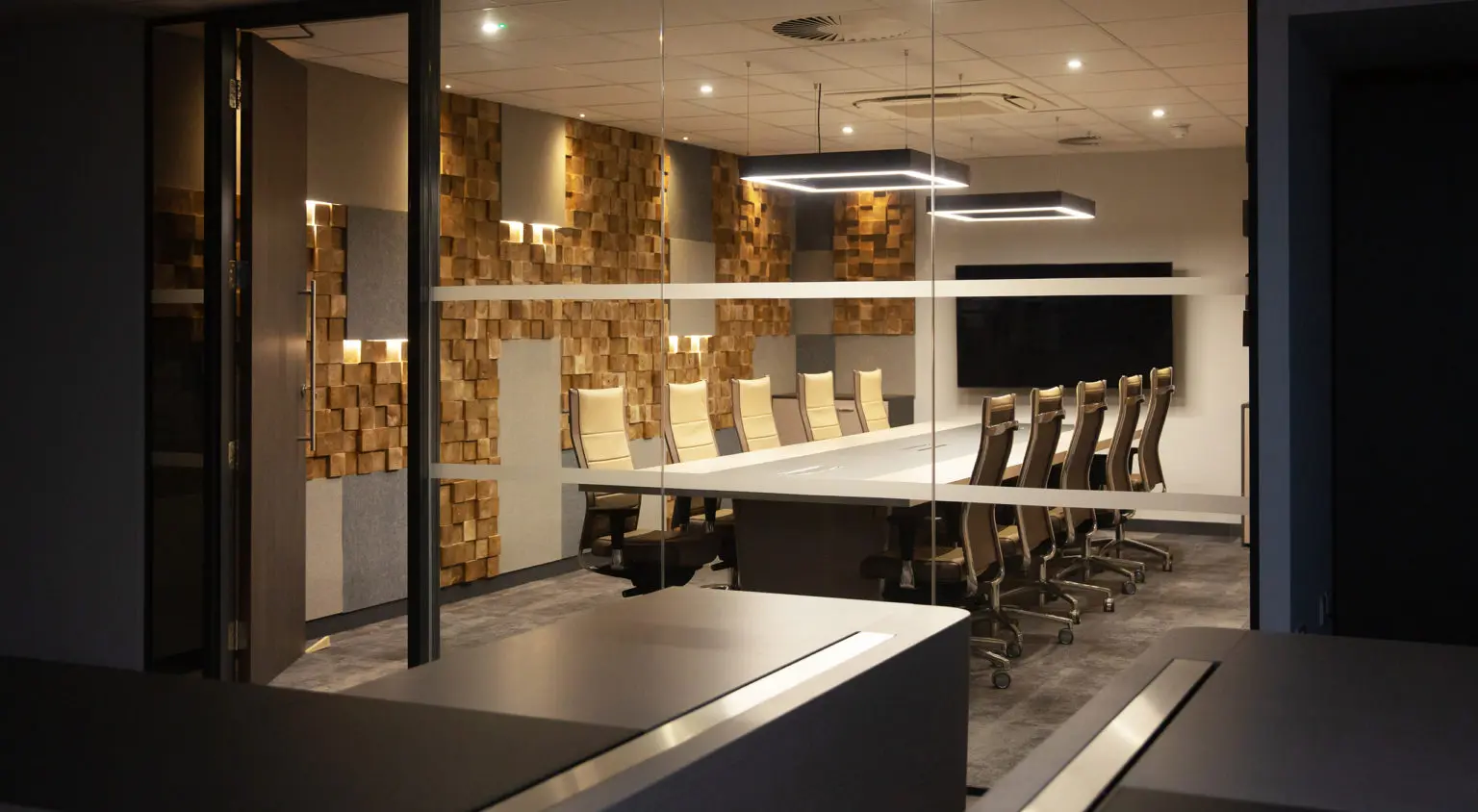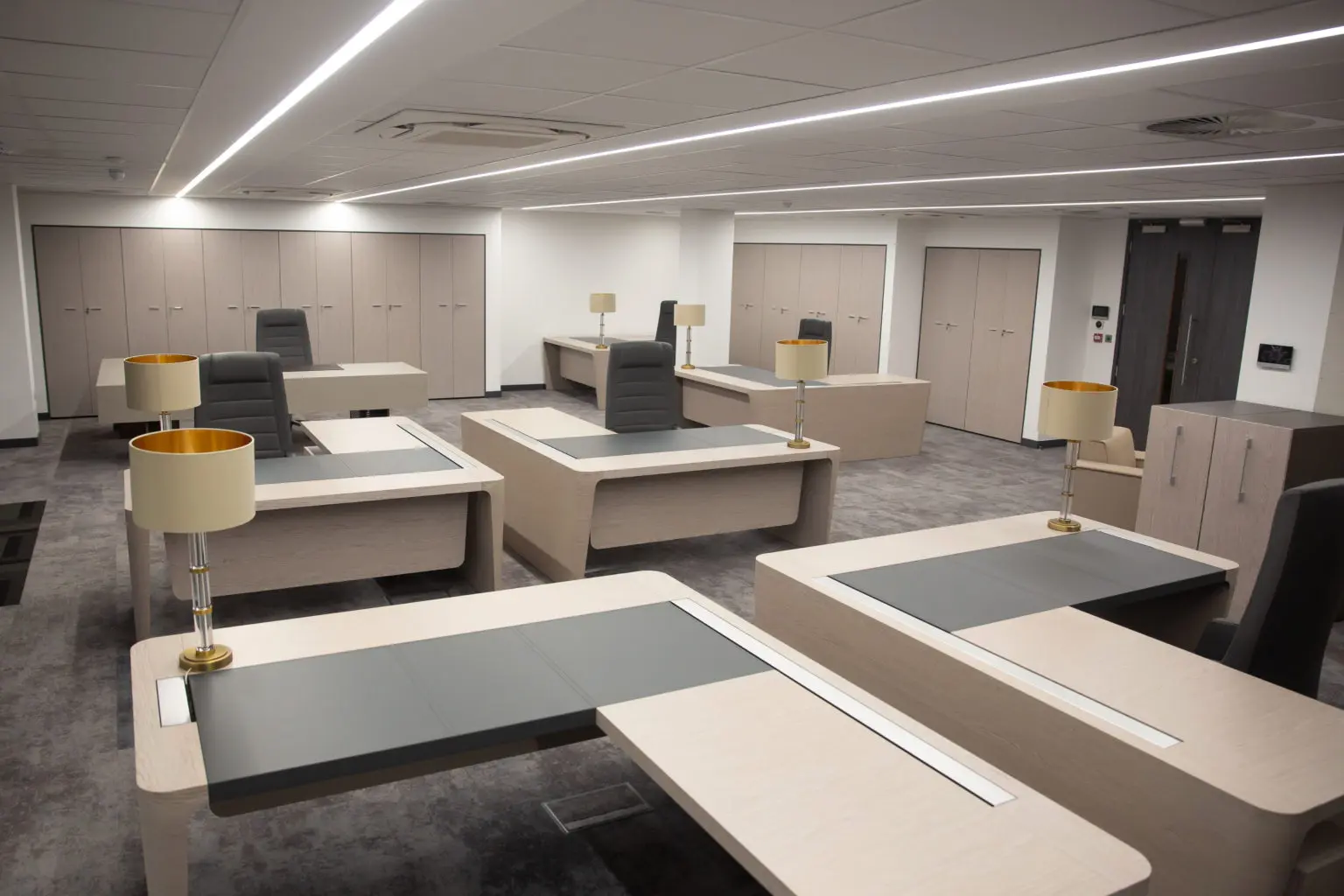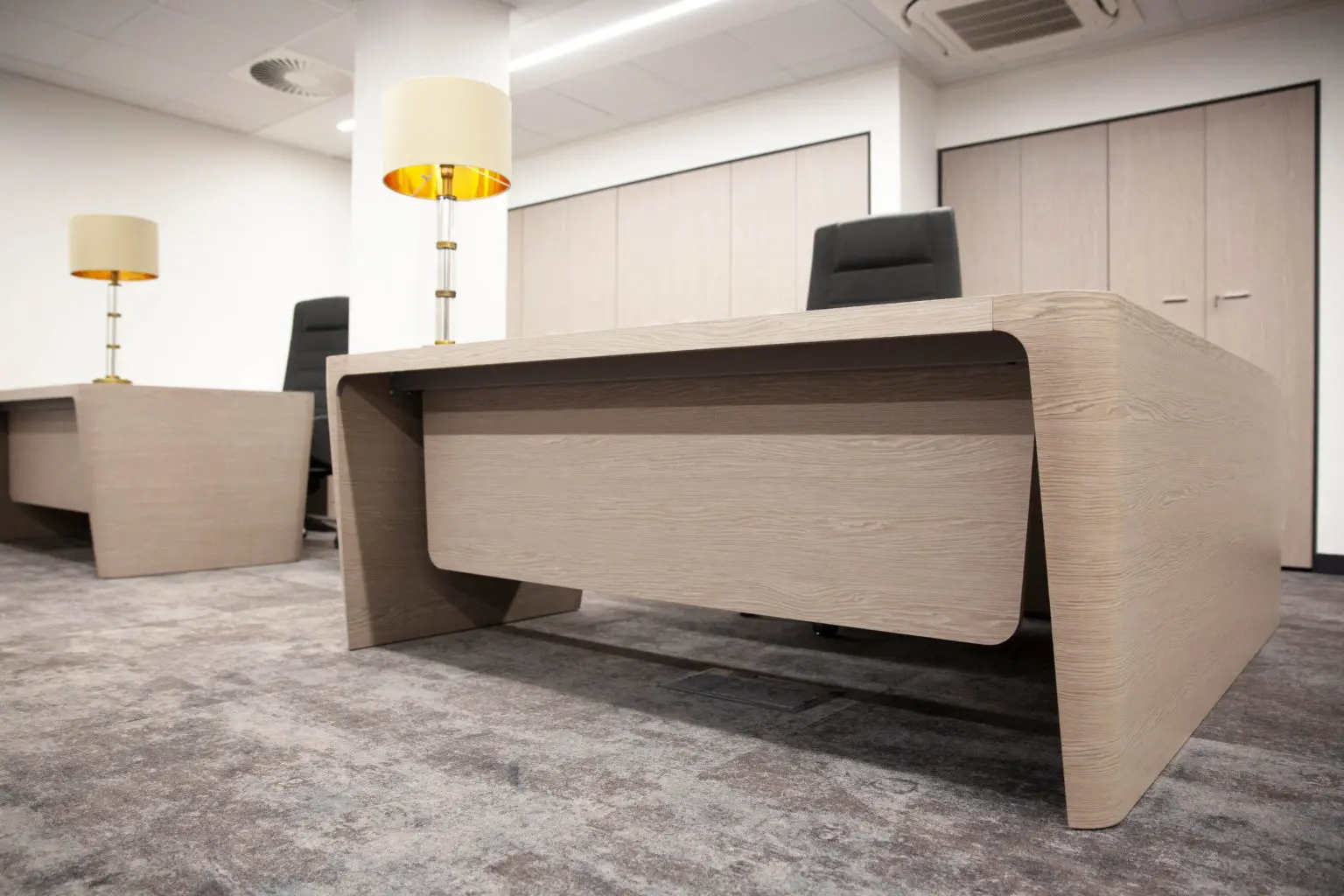 It's Unique Office Interior Design & Finishes
A luxurious office means different things to different people, so it was hard to define exact requirements. Our design team held detailed workshops with the client at GXI Interior Design Studio, studying their business, their design preference and overall look and aspirations from the new office. Interior Design, furniture and finishes were the three most critical aspects of this project to create a high end executive office environment. We consciously chose grey and brown (well light brown) colours which nicely sit with each other. Grey creating a sense of calm and composure and Brown evoking a sense of strength and reliability.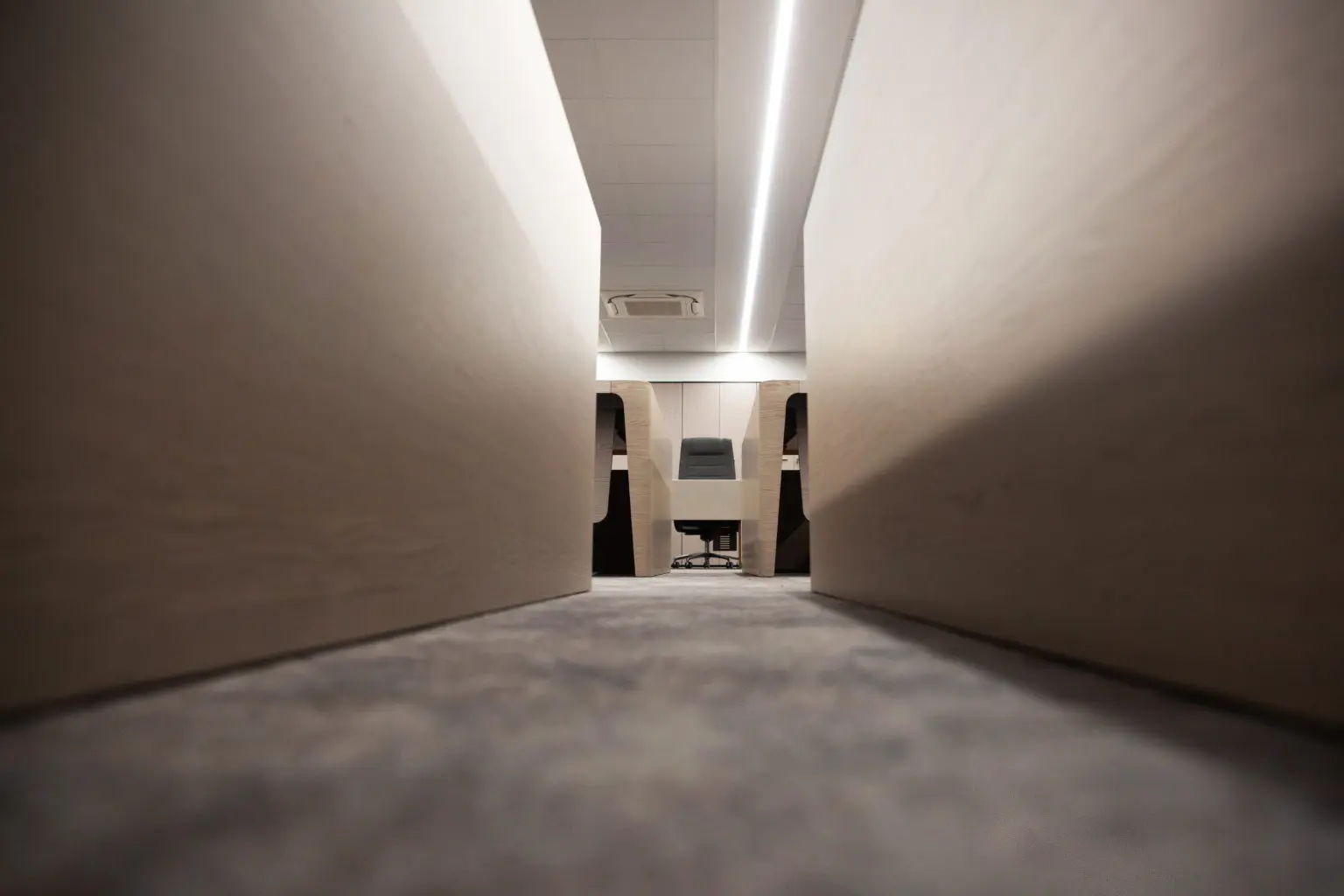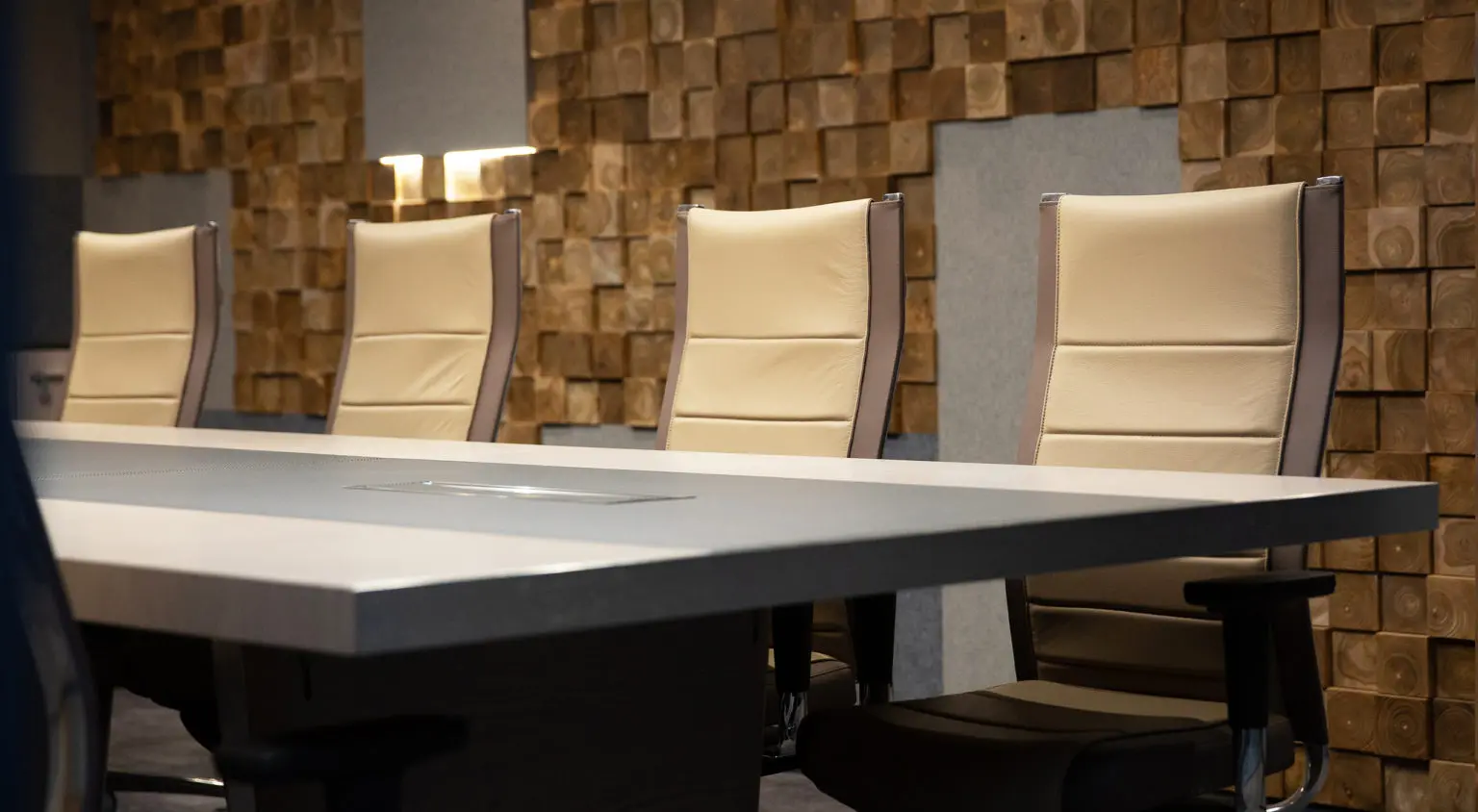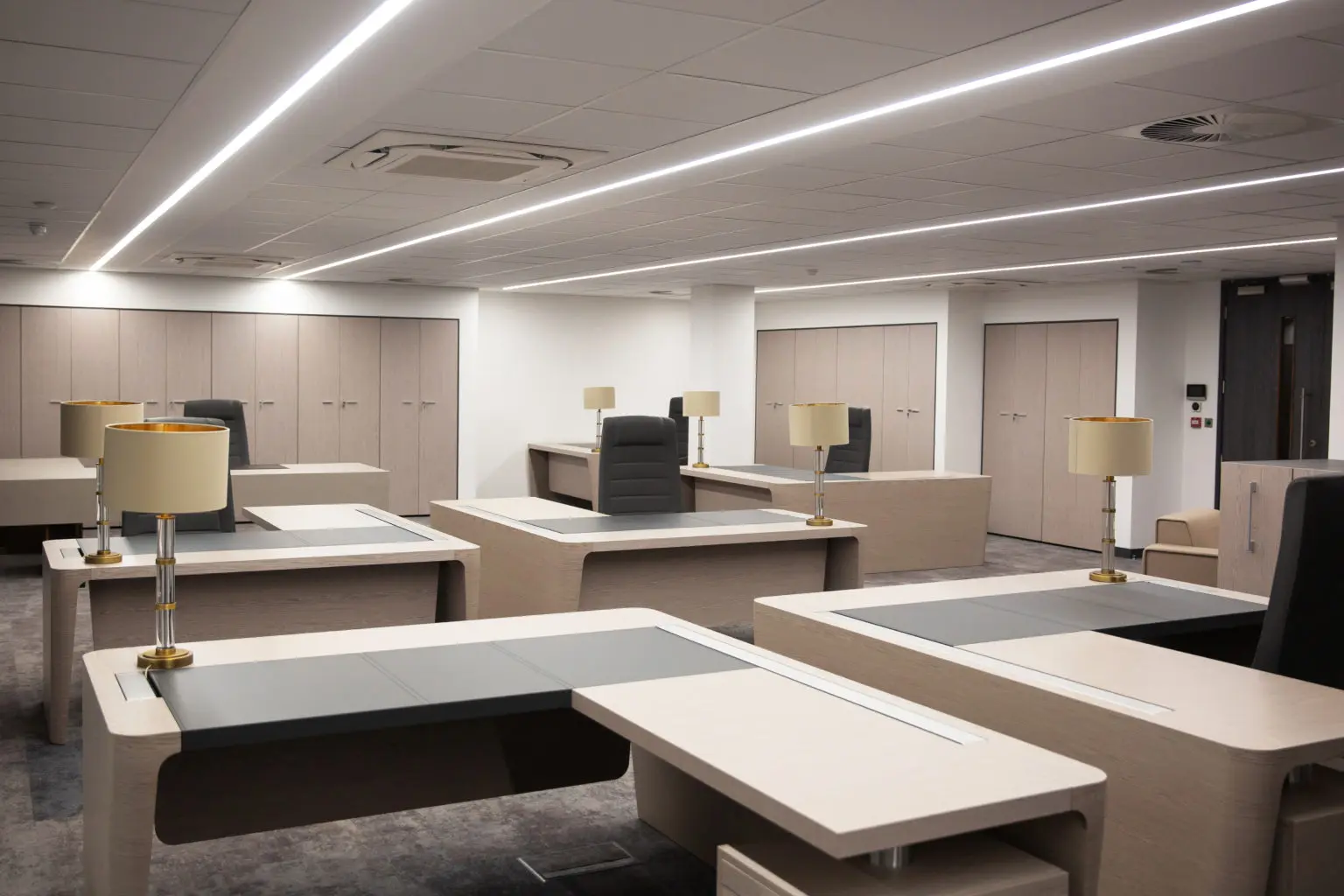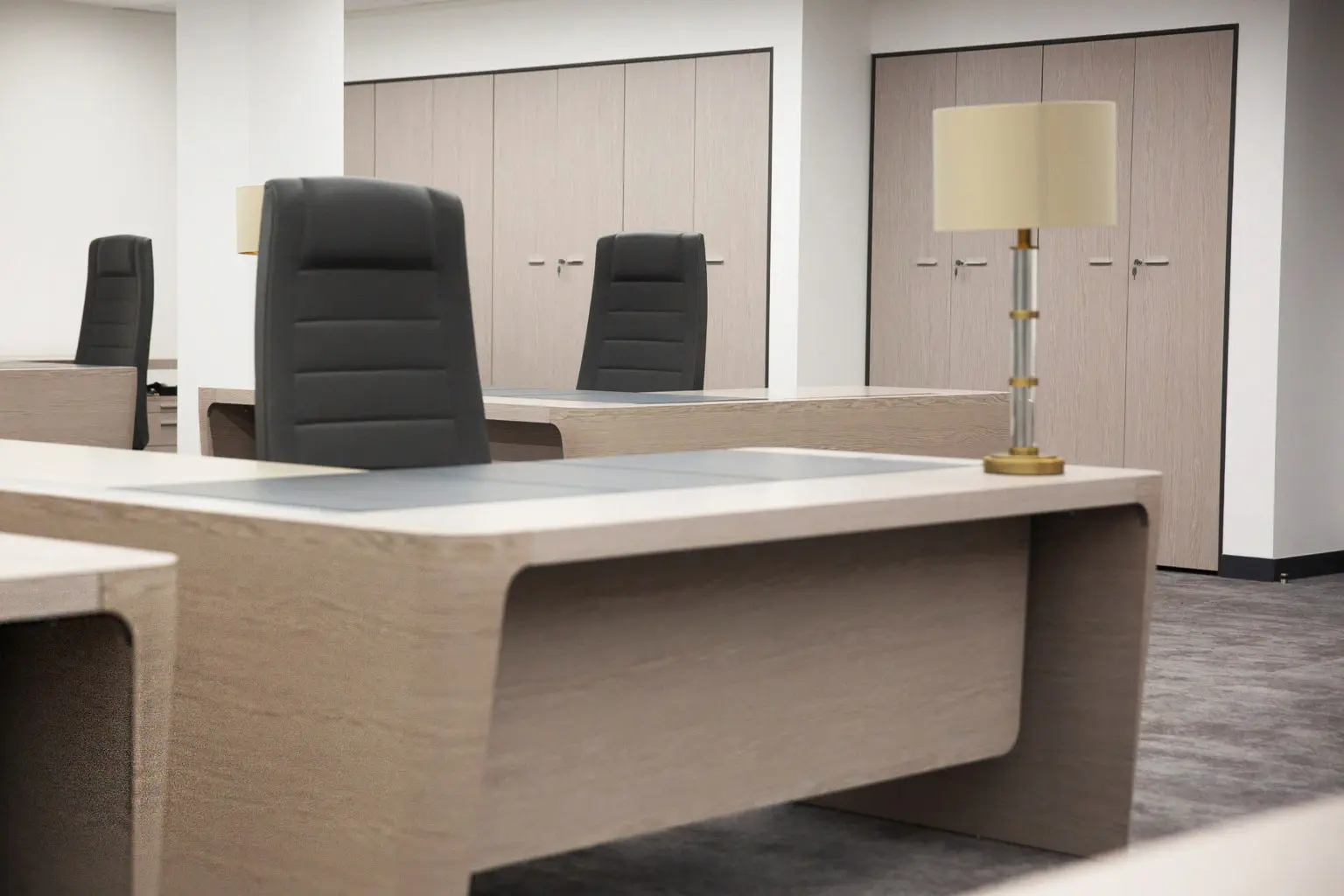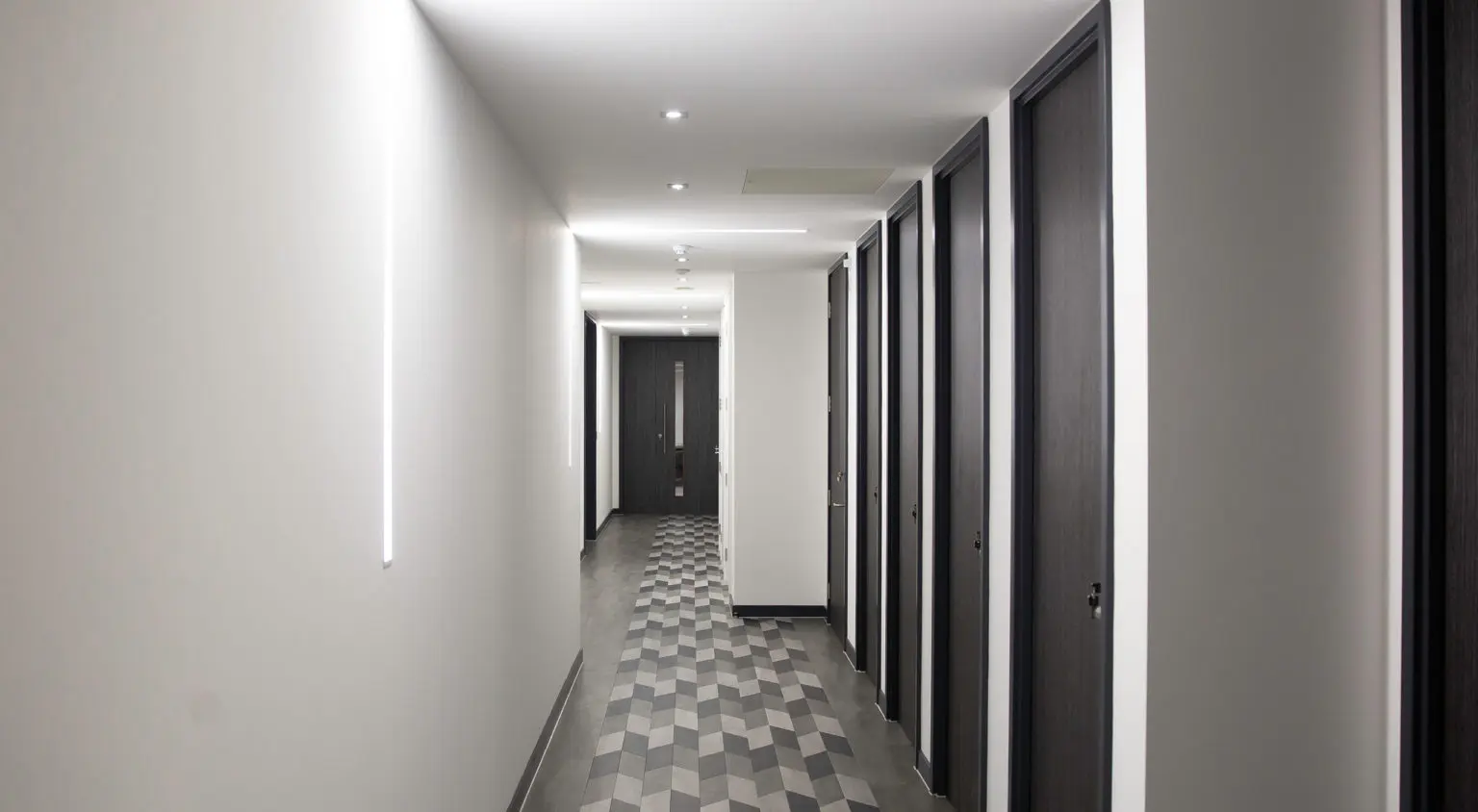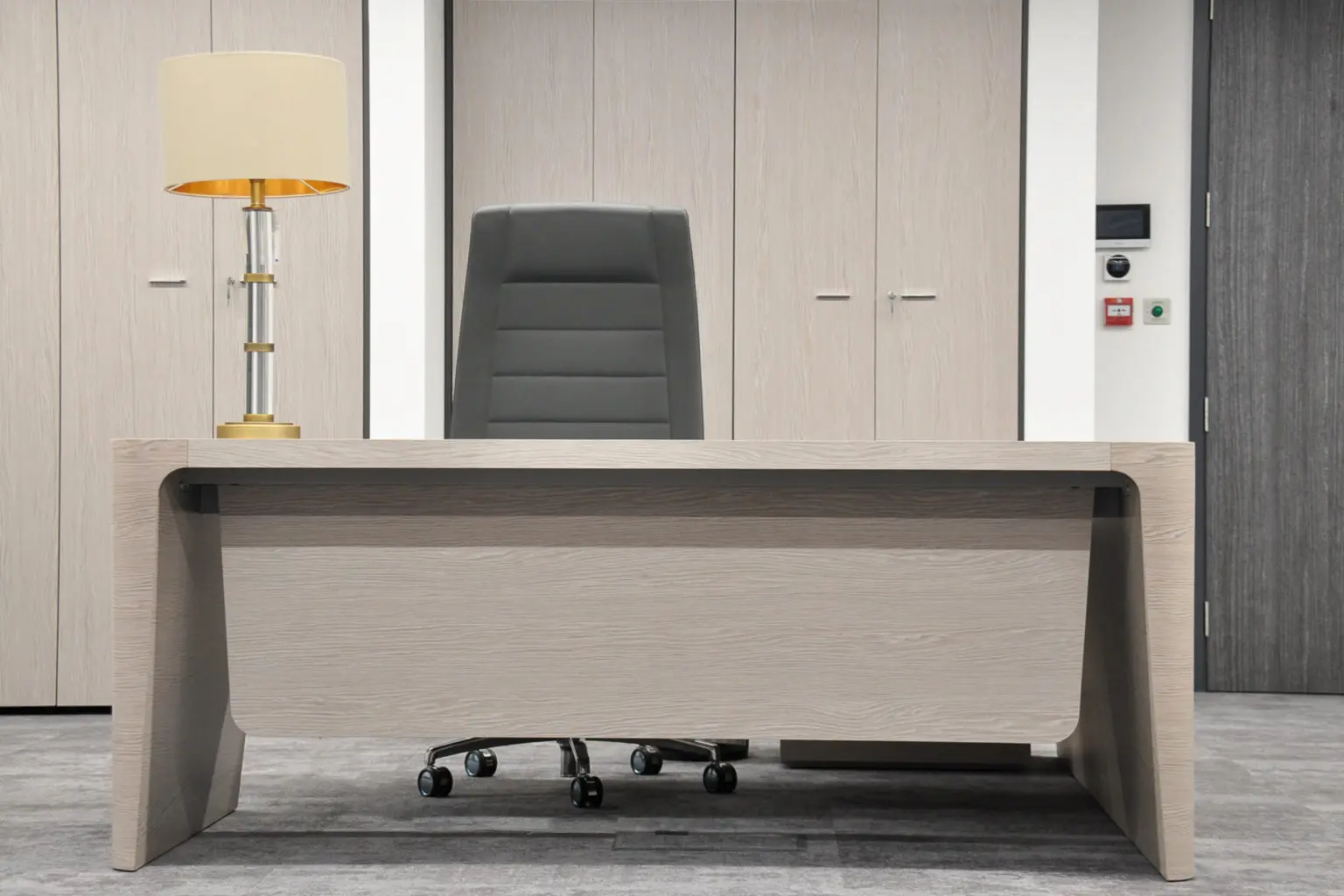 Modern Classic Office Furniture
The indulgent leather inset perfectly complemented the straights and the curves of the executive office desk and executive chair. If given a choice, we would rate these chairs the most comfortable executive chairs in the world. But then you need to sit on it to believe it. We found a perfect partner in this dapper looking lampshade adding to the plush set-up. The dual-tone concrete look carpet seamlessly complements the furniture adding modern to the classic lavishness. Another modern classic is the kitchen. The classic mosaic made from durable vinyl is the perfect sturdy match for the modern German kitchen.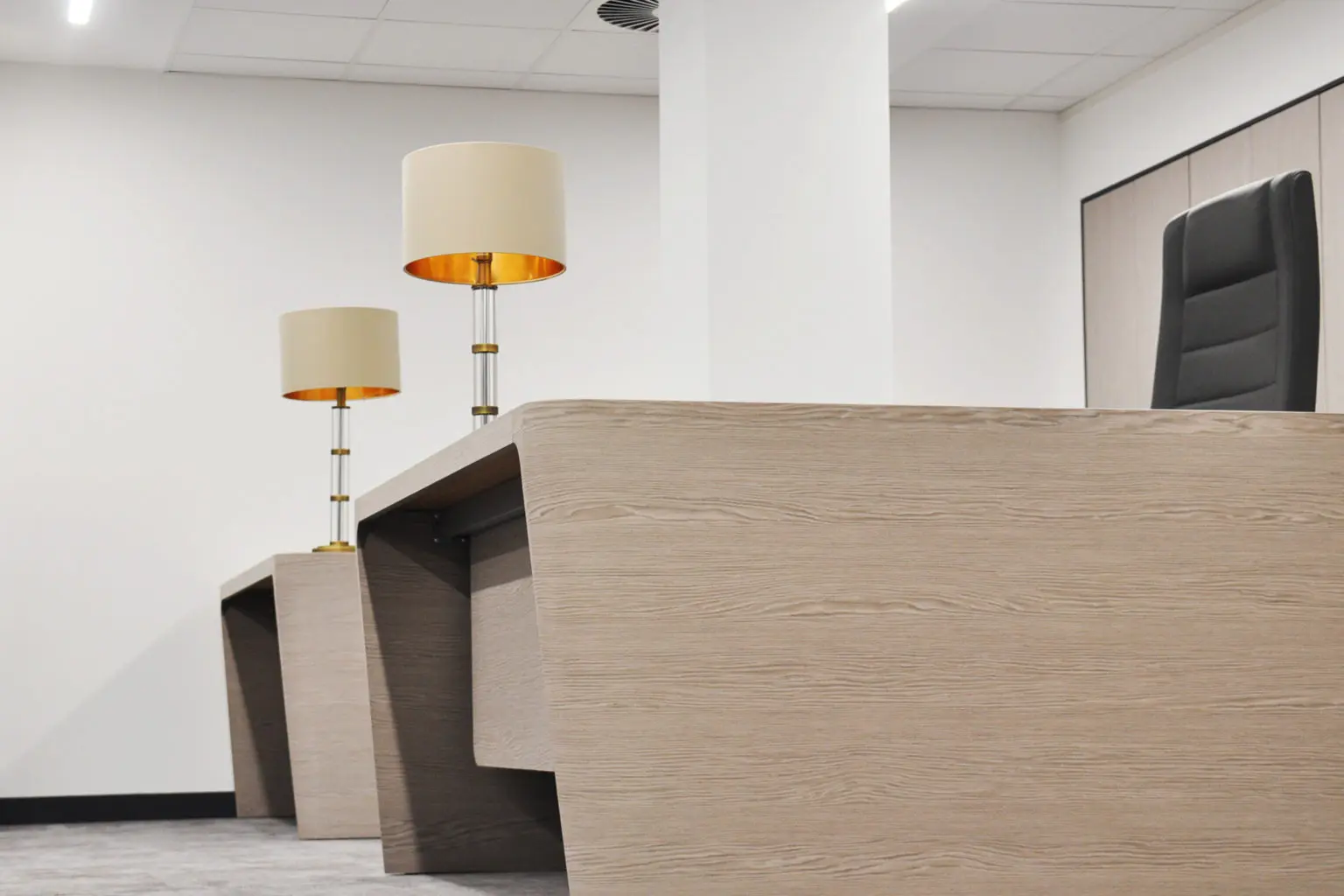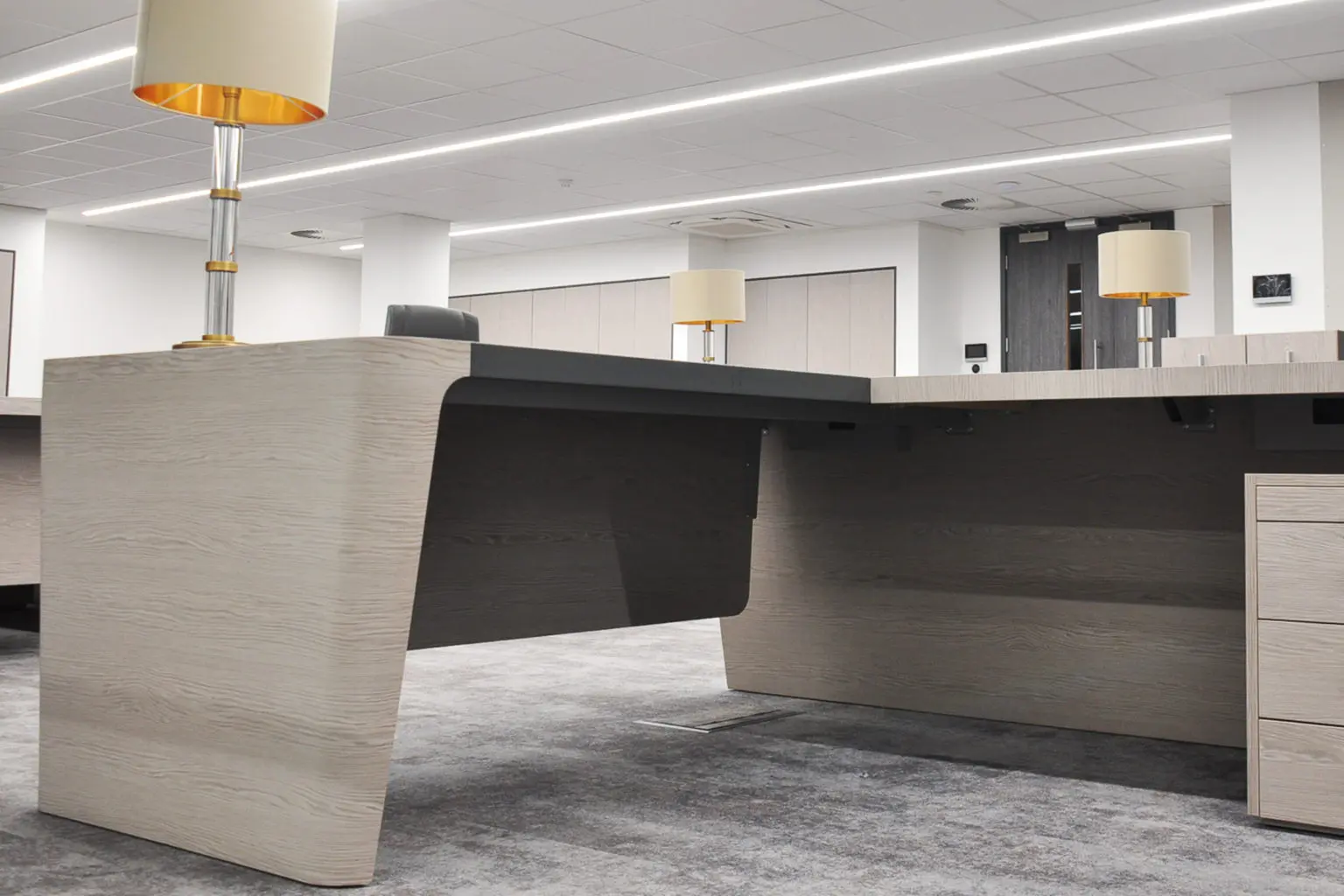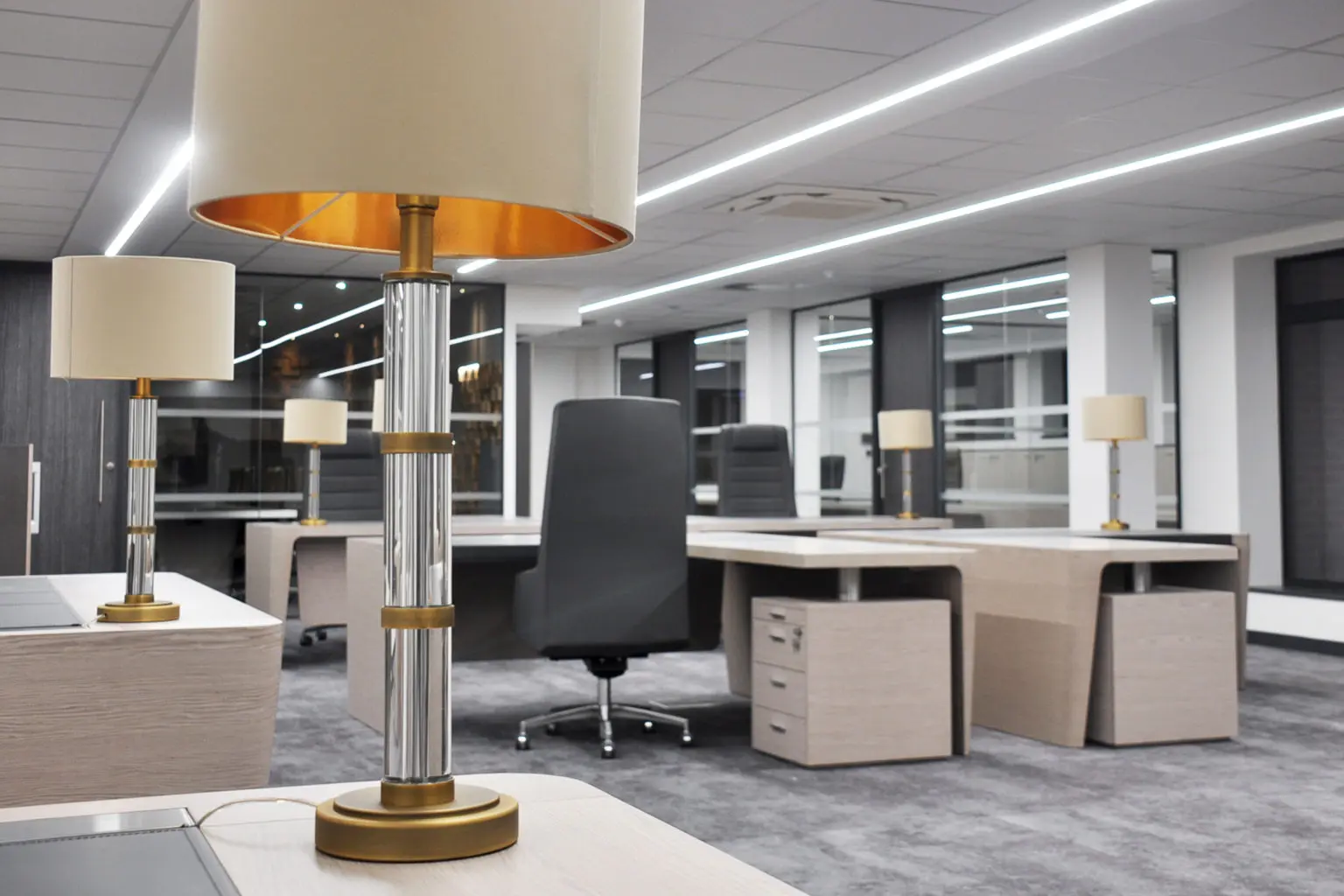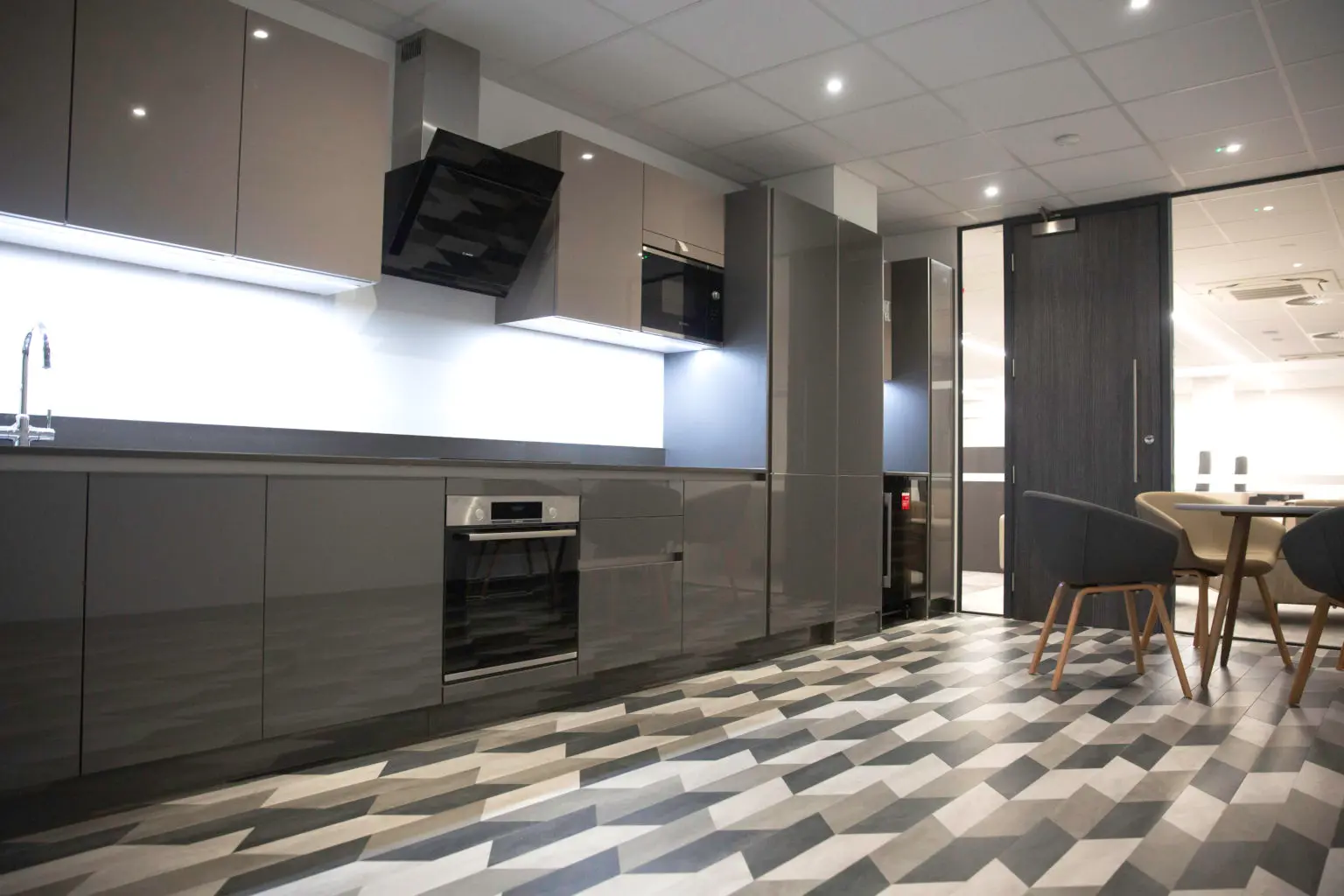 The Showstopper
A masterpiece designed and crafted in Italy, this unique and luxurious executive desk is the creation of award winning designers Franco and Roberto Driusso. This piece of timeless luxury created a perfect setting for the CEO to be part of open plan seating, but still have his own space. This exclusive executive desk is finished with unglazed porcelain and leather inset to bring in natural elements into every day working.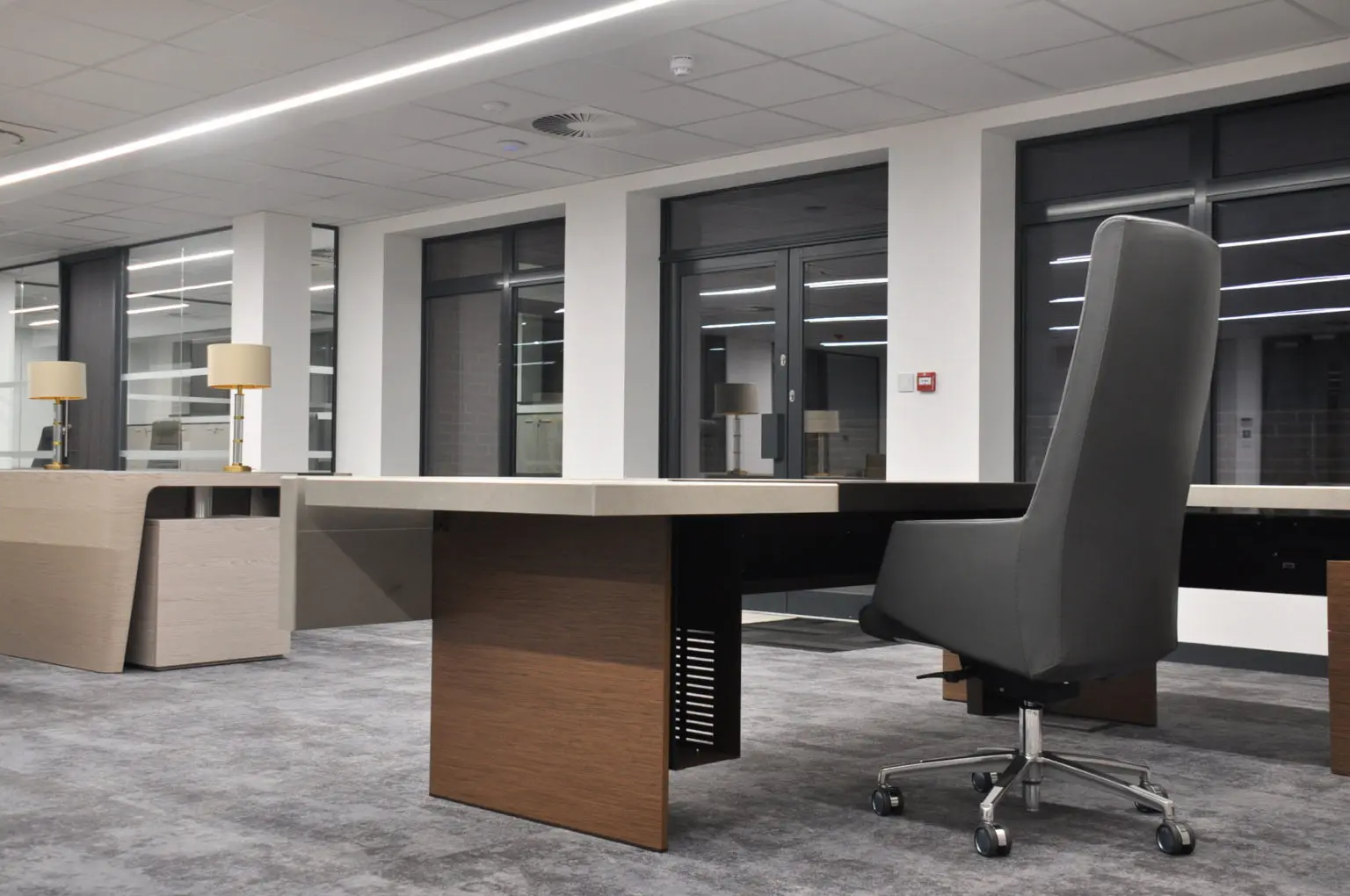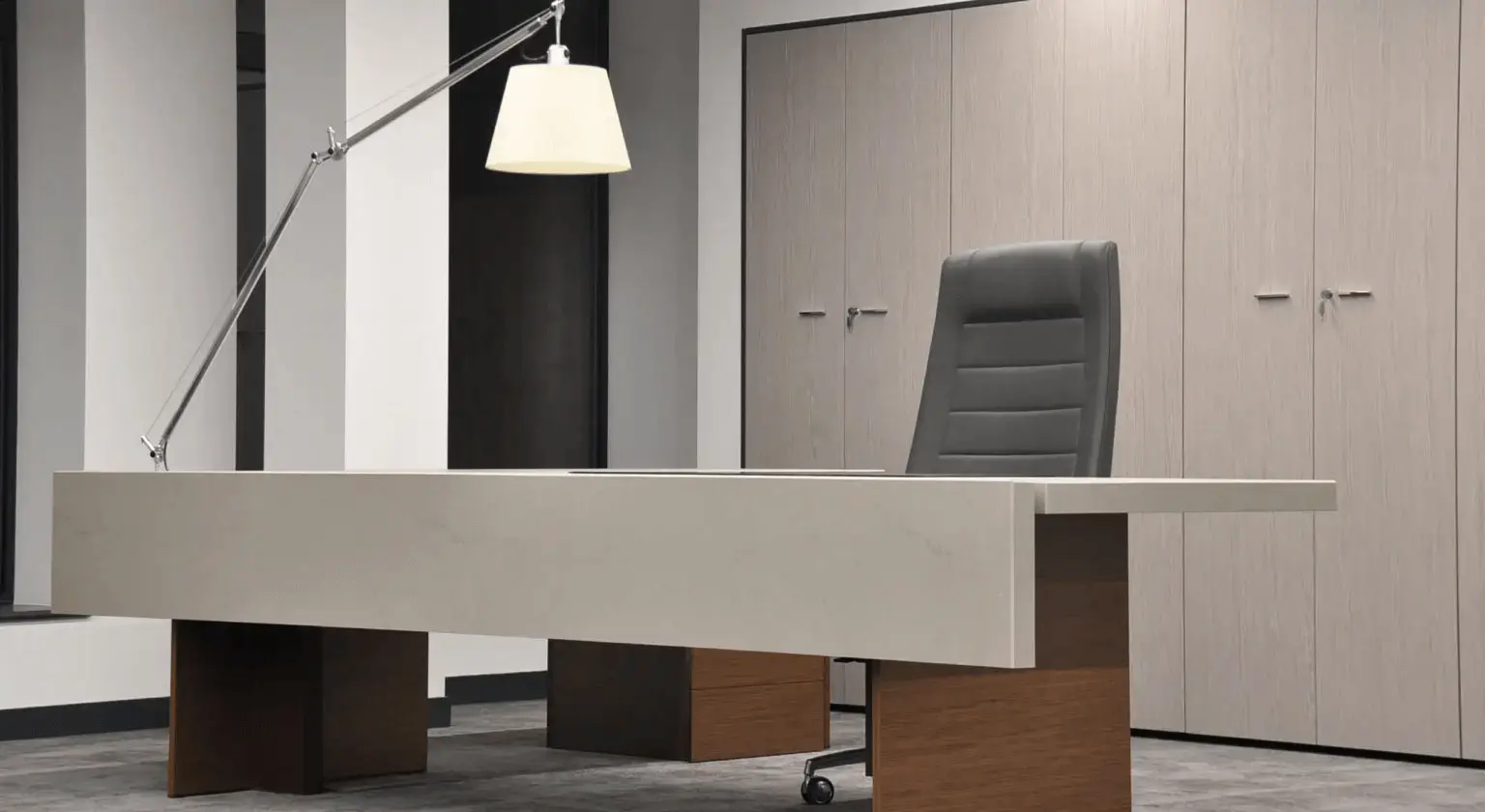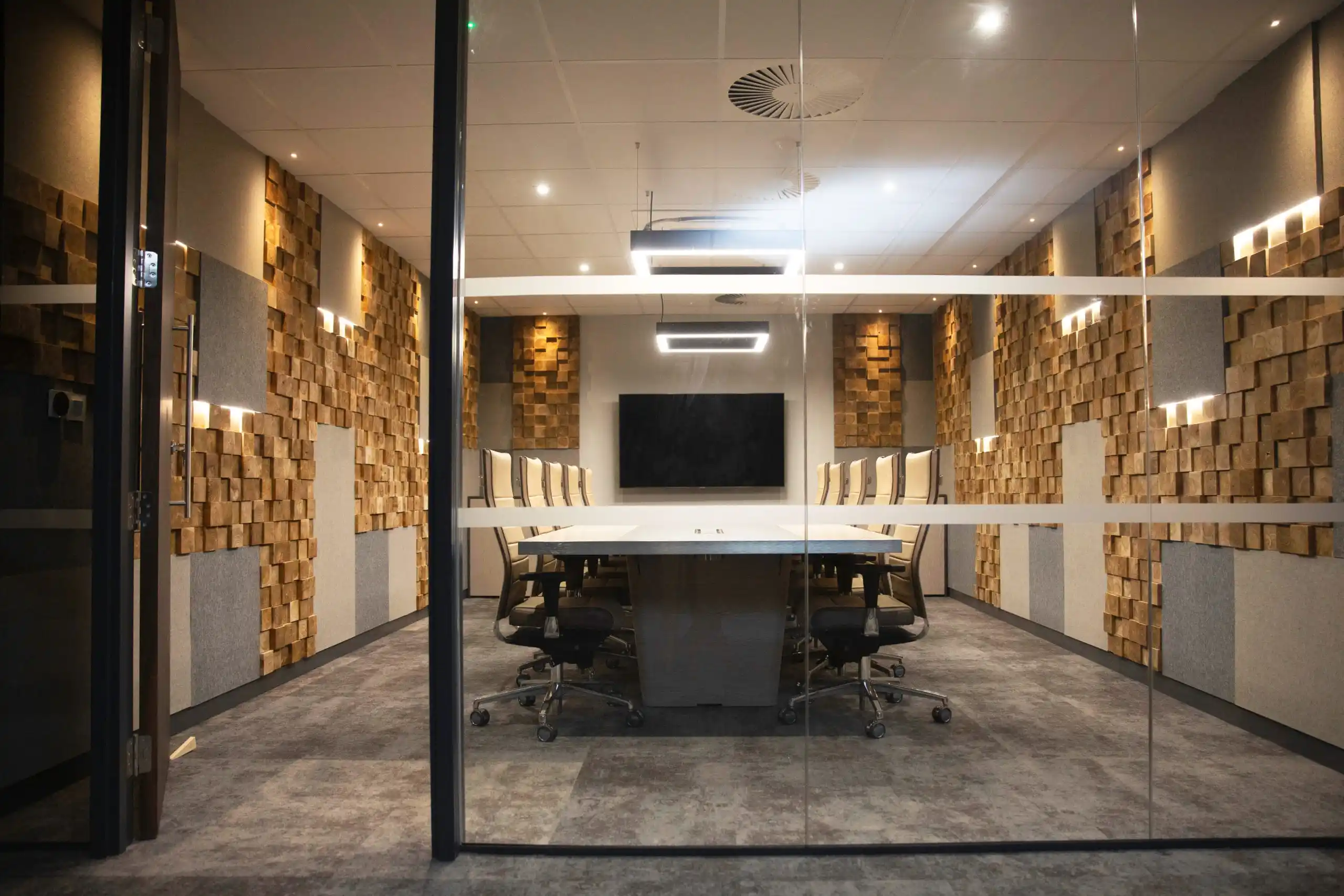 An Ideal Boardroom Design
This boardroom comes fully loaded with all the technology and frills, nicely tucked away to let other elements do the talking since most of them have a story to tell. The reclaimed wood mosaic panel is made from ethically sourced roots of trees many years old where mother nature has left her marks making each block unique. Nicely balanced with sound absorbing acoustic panels with aw 0.30 – 0.95 rating. You could actually record music in this space. These authentic ergonomic chairs have hundreds of hours of research and testing behind them before they were lovingly manufactured in Italy and shipped with care to the UK. With the perfect lumbar support and ergonomic design, you can easily sit in these chairs for hours. The combination of leather and Rovere finish on this solid boardroom table creates the perfect platform and the lights above it provide the halo to this dream boardroom.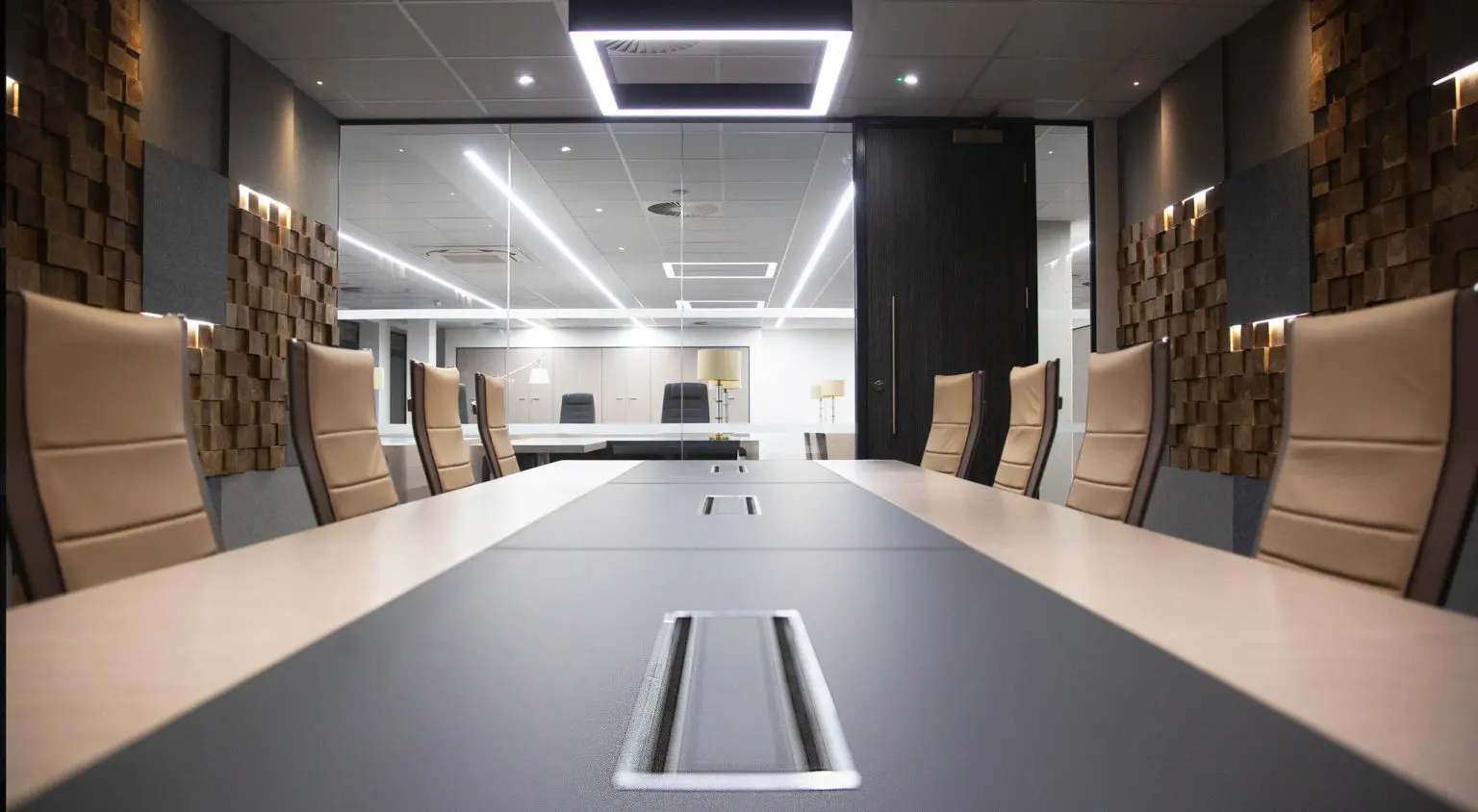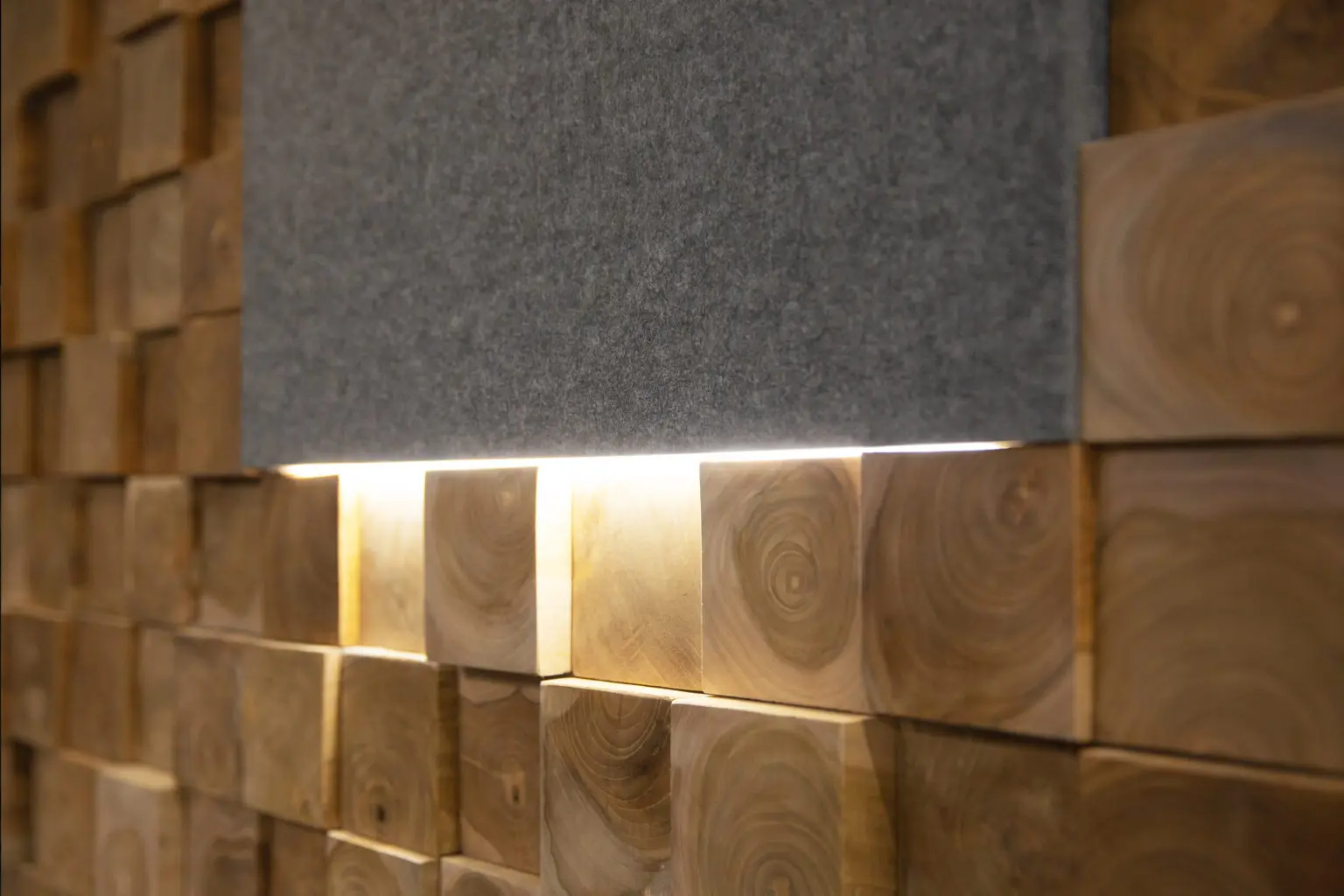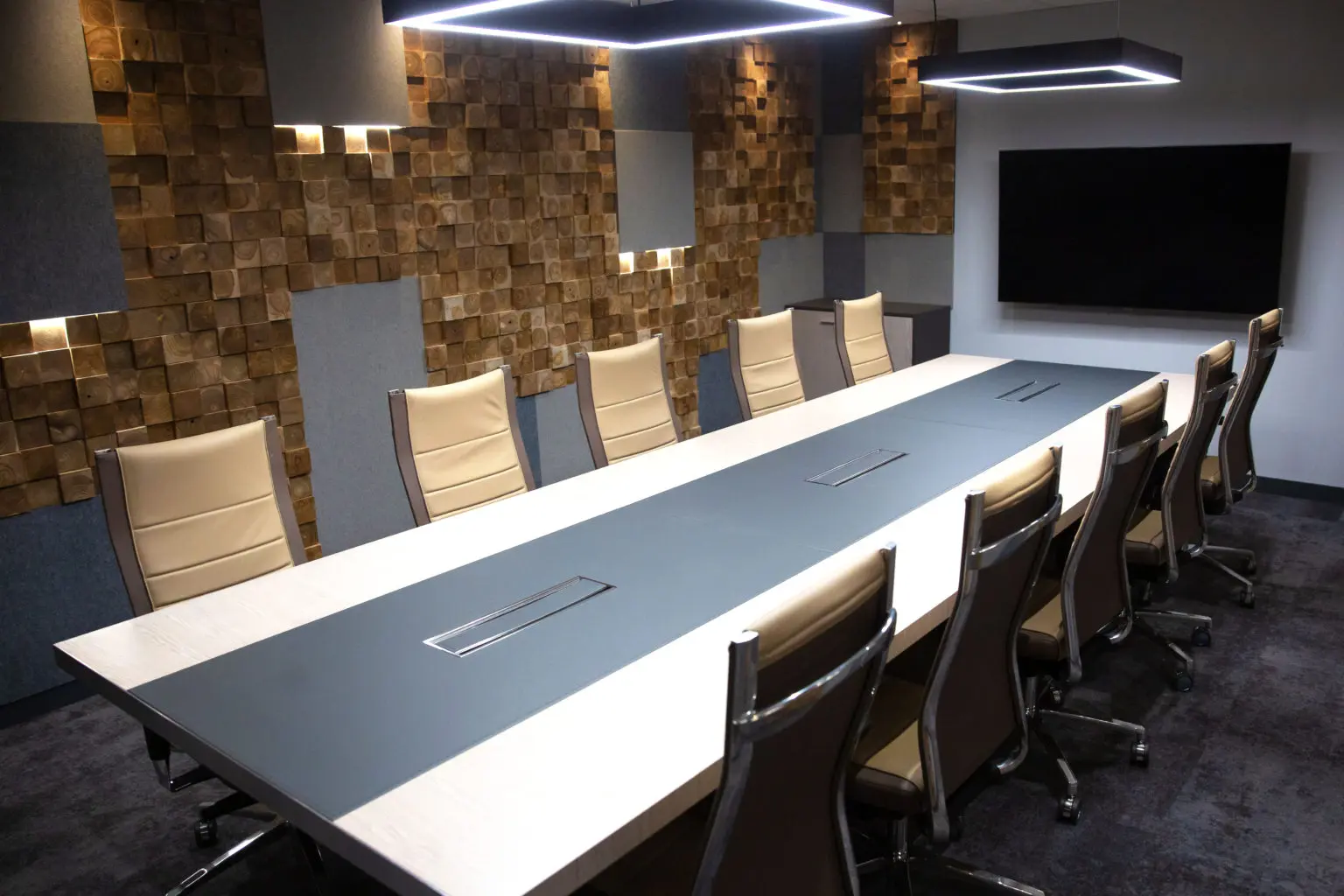 To a T
Even the toilets are made to perfection with custom design. Our theme of Modern Classic is continued with copper & stone finish tiles and high end modern fixtures and fittings. We took a customised approach with LED lights and had them cut to our specifications to achieve the infinity lights design. The LED lights and flooring in the corridor complemented each other so well that you could say they are made for each other. The perfect pair. Luxury oozed out of every corner of this project and we are really proud of our team to achieve all this even with lockdown restrictions and challenges. And a special Thank You to the clients for being the perfect partners.