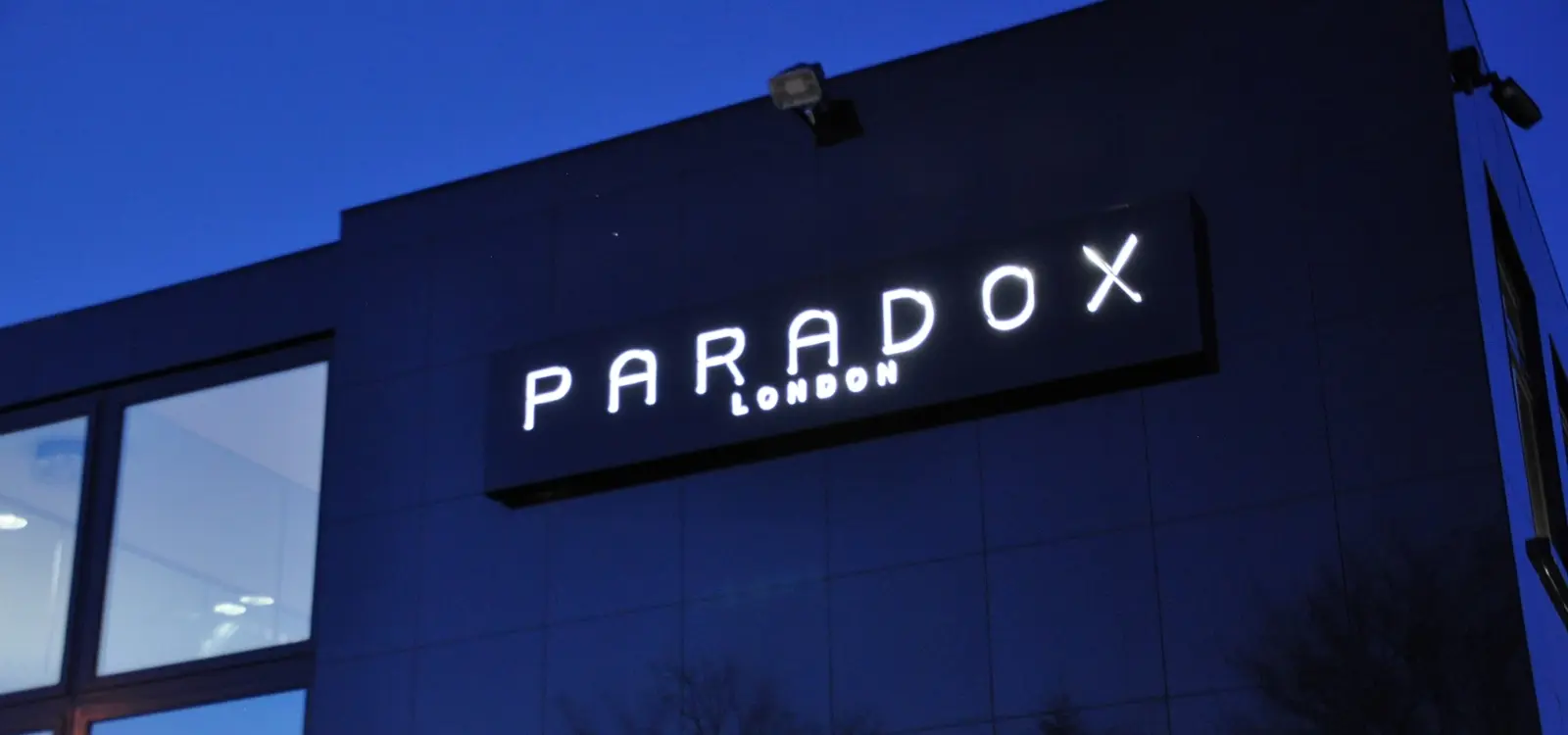 Paradox
London | Fashion: Designer Shoes | 15,000 SQ FT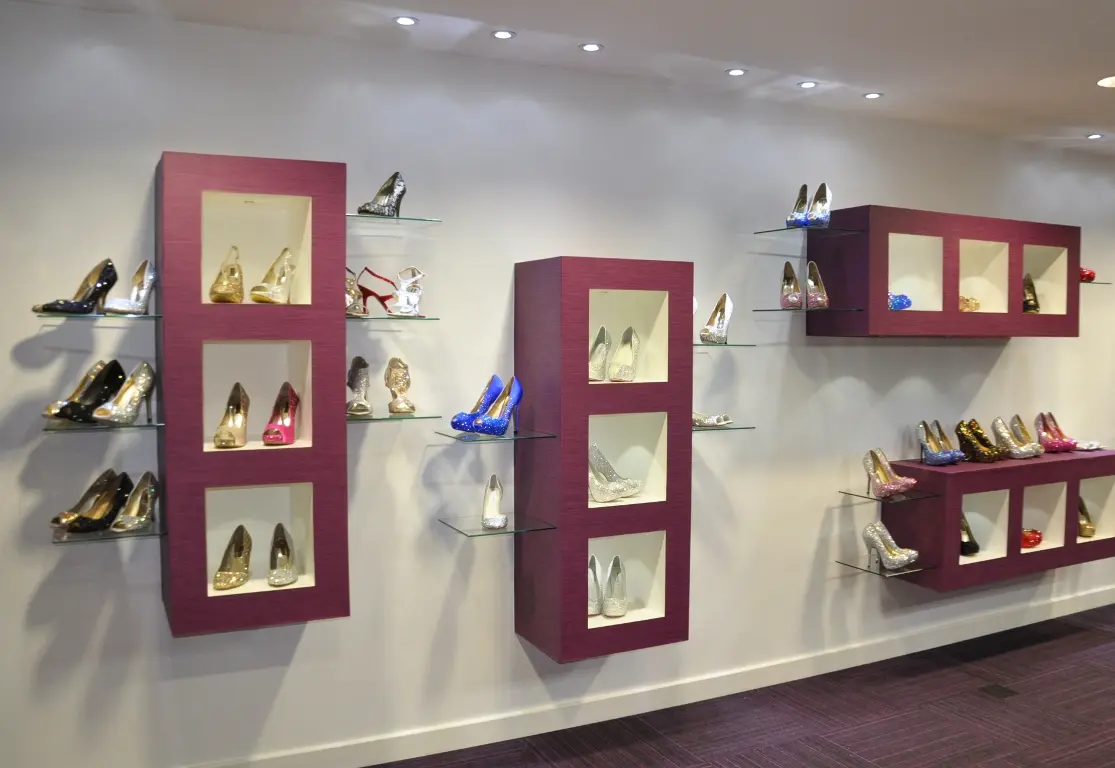 Shoe Addict
Paradox London is an up-market shoe company with over 30 years' experience in providing footwear for special occasions. Their collection offers designer, luxury shoes for brides, wedding party and evenings out. Having outgrown their previous workspace, Paradox took an empty warehouse which needed full transformation from a neglected space to a beautiful showroom, office and stock-house for their high-end shoes.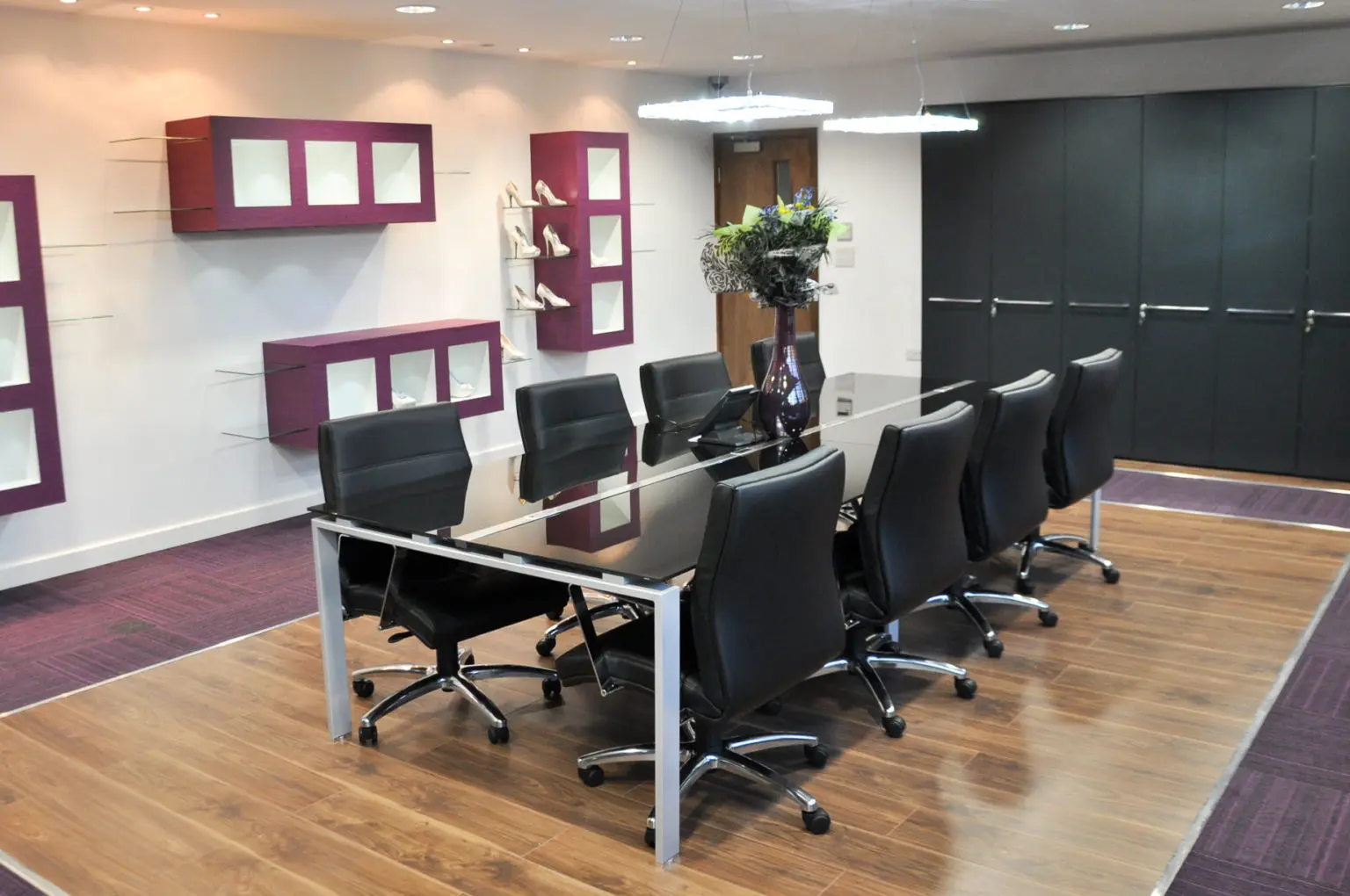 Chic Office Design
We conducted two workshops with the Directors and employees to discuss requirements and gain insights. As their clients were Senior Executives at high end retail stores, the workspace from inside and out needed to exude class. The exterior of the building was designed as a shoe box while the interior was carefully designed and transformed from shell & core to complement the luxury shoes.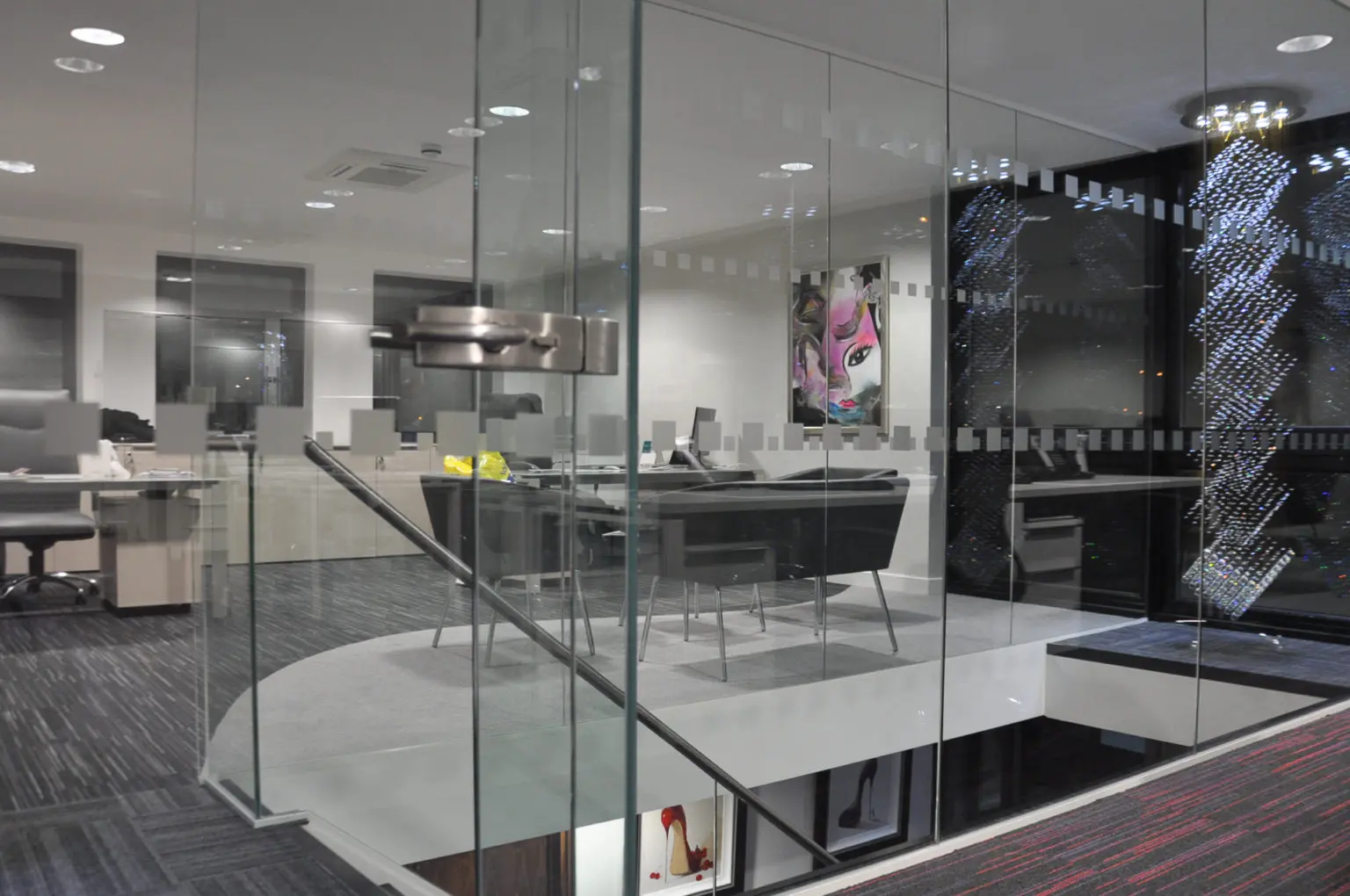 "GXI Group are a great office refurbishment company. Right from day one they impressed me with their passionate and professional approach. The space was planned to get best utilisation of every inch. GXI were very responsive and completed the project on time and within the budget. I can't recommend them enough."
Bob Shaikh
Managing Director, Paradox London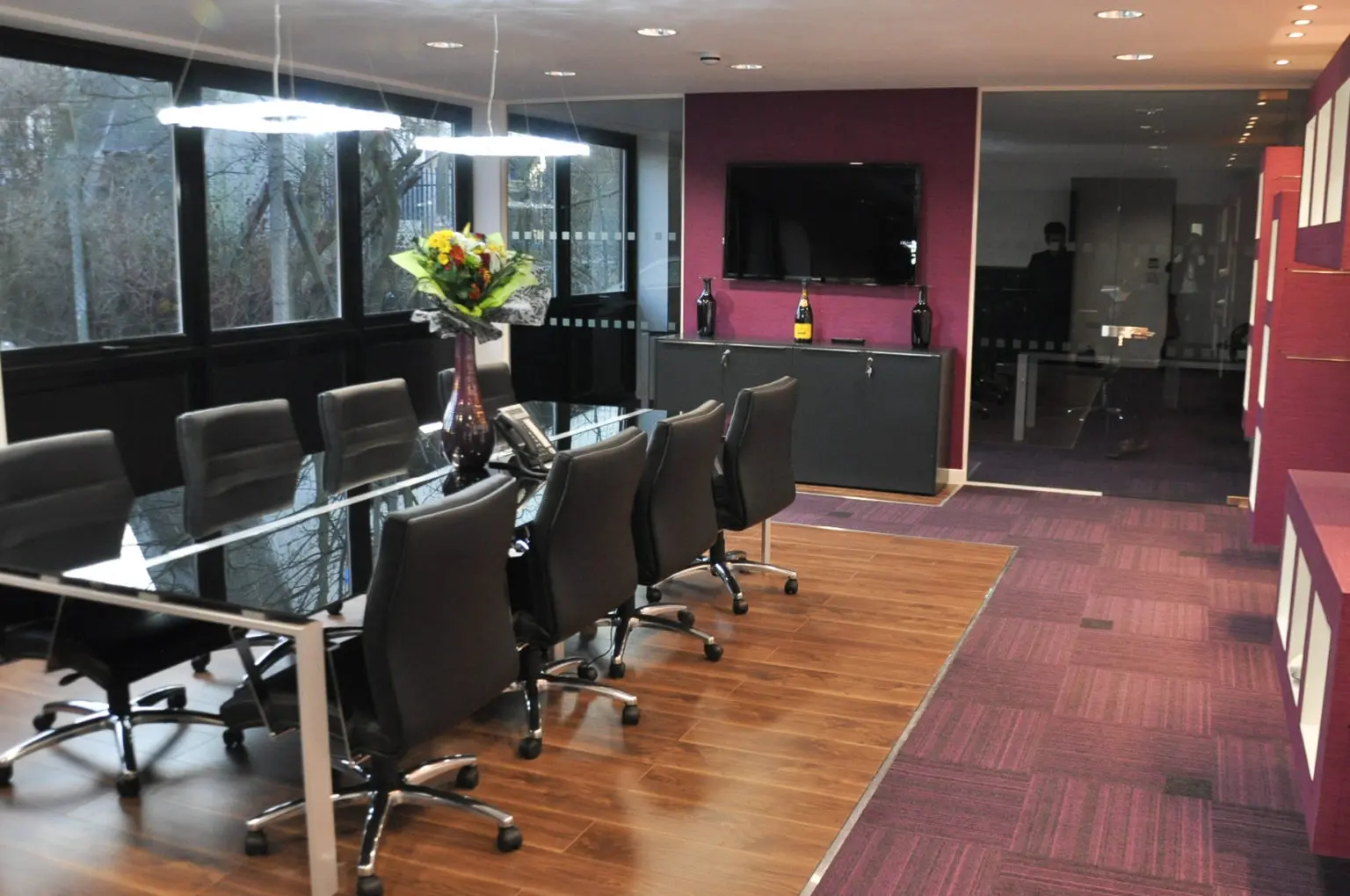 Show-stopping Transformation
Our super creative designer created a fusion showroom-boardroom with shoe displays highlighting the style. Use of maroon brought the warmth and excitement in the sophistication and elegance of the black. A lot of glass was introduced in the workspace to encourage open communication and collaboration. Diamonds were used in chandelier and other lighting to complement the Swarovski diamonds studded range, one of their best-selling ones.