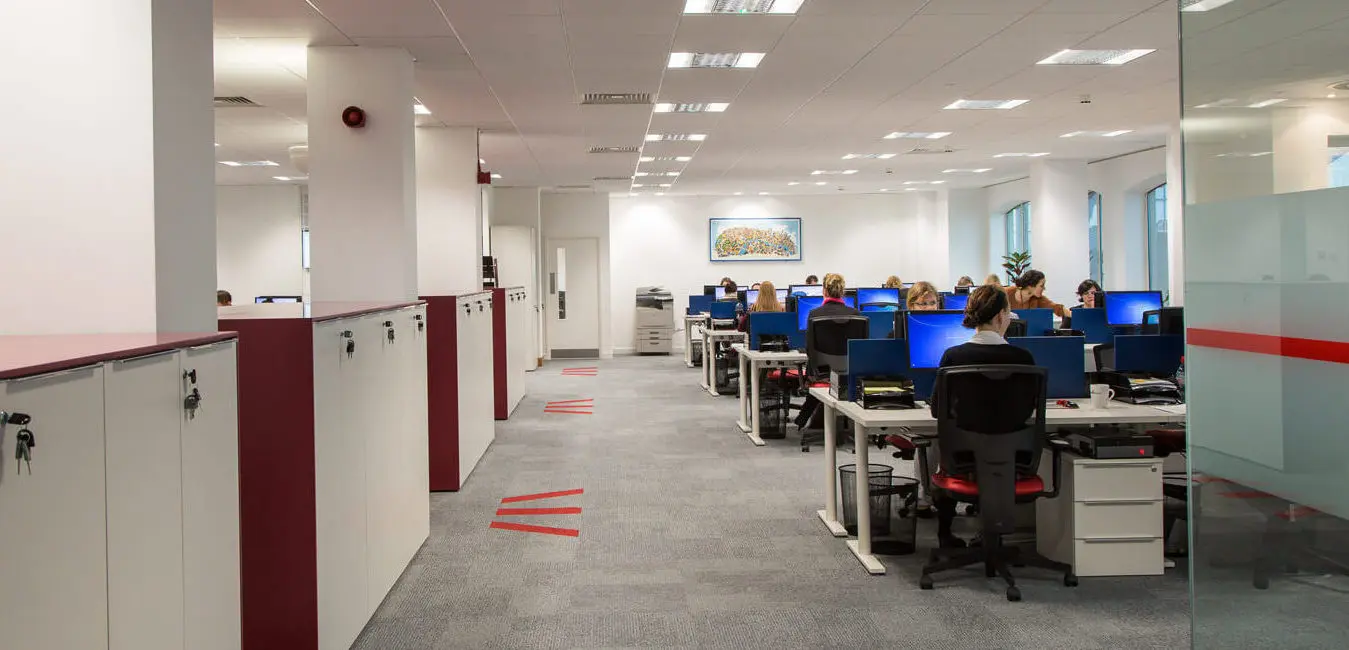 Hotels & More
London | Travel | 7,000 SQ FT/650 SQ FT
Fit Out for Great Britain & Ireland Travel Specialist
Hotels & More are a leading B2B specialist for group and individual travel to Great Britain and Ireland. They acquired this new office in Harrow, London and entrusted GXI with CAT B design & build fit out.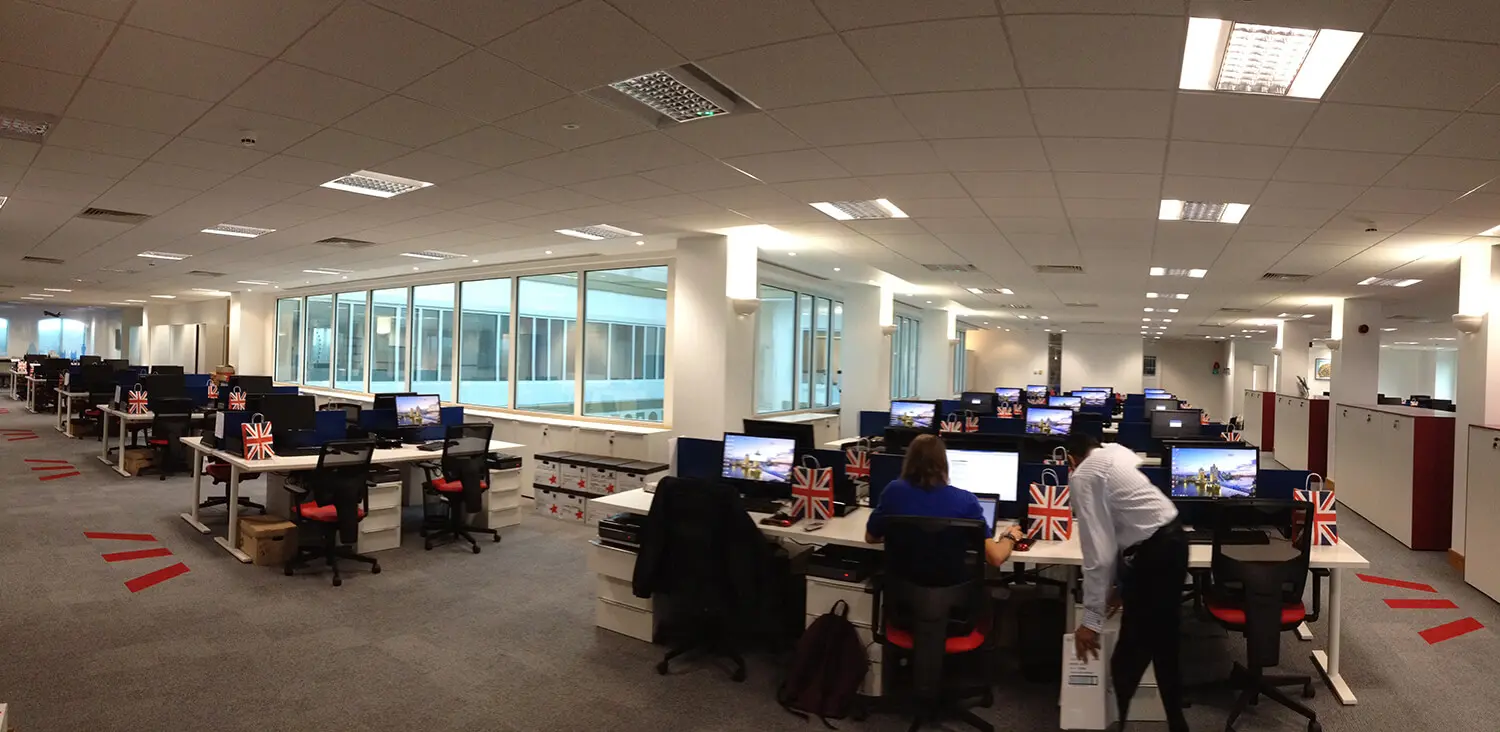 Vibrant Office Space
We held a couple of insights and design workshops with the client at GXI Design Studio. These discussions helped us to accurately represent their brand and what they stand for.
They needed their office to reflect their global reputation, but still maintaining the Britishness. They wanted a workspace that would energize their staff and create a remarkable working environment.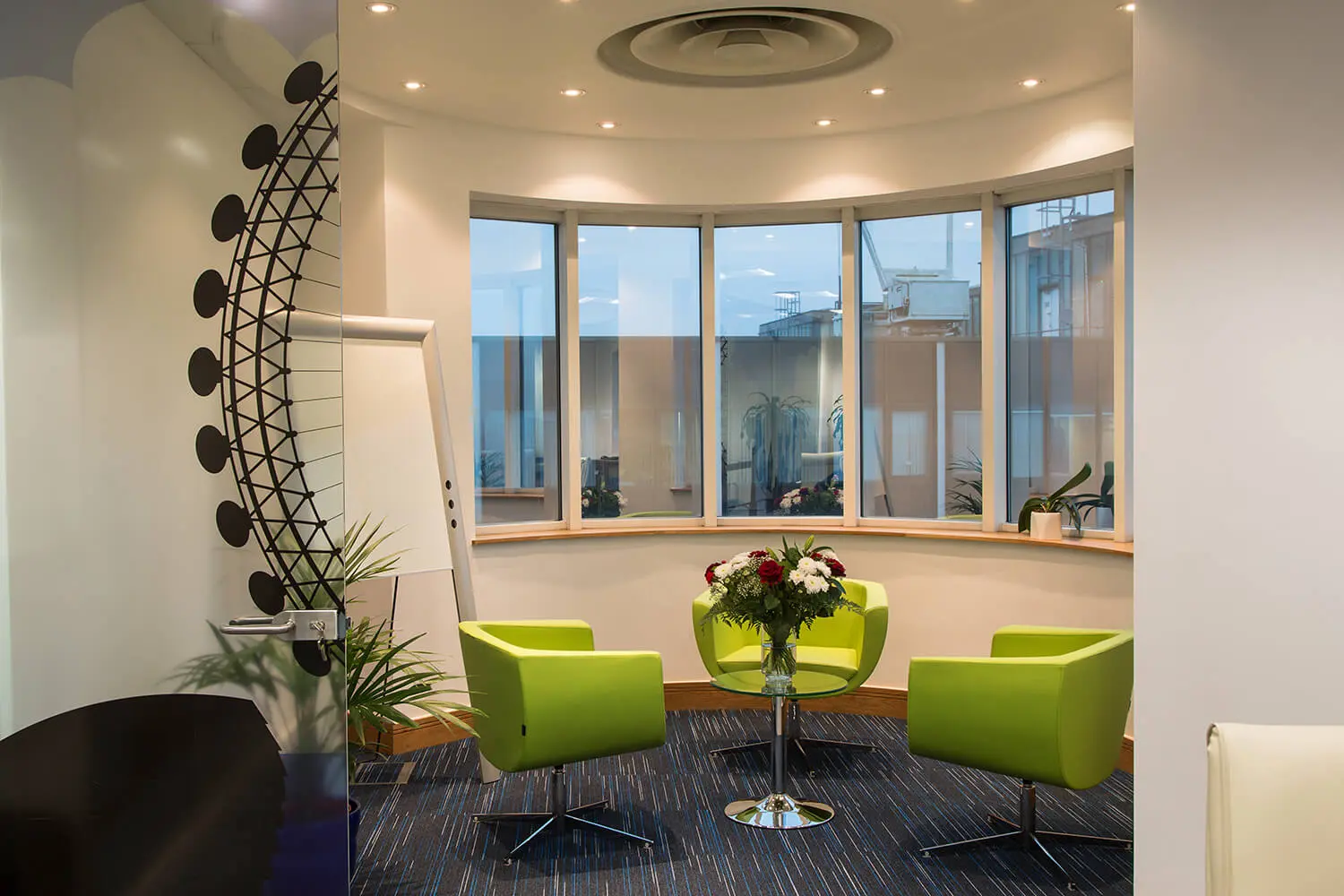 Perfect Makeover
When designing and planning, we took their space utilisation, daily operations, company culture and branding into consideration. Hotels & More's British and Irish flag colour scheme was nicely dotted throughout the space and brought together all the areas of the office. London's skyline used as a glass manifestation was loved by everyone and so were the red insets depicting a part of the Union Jack. The office was open plan with a large, classy boardroom
"Everyone who visits our office is very complimentary of the new office layout and the office environment that has been achieved. This was a very successful relocation project made so much easier by our choice of office design and fit-out partner. From start to finish I found the design and fitting out process with GXI an enjoyable experience."
Raj Chohda
Finance & IT Director, Hotels & More